Chris Masters to launch major war exhibition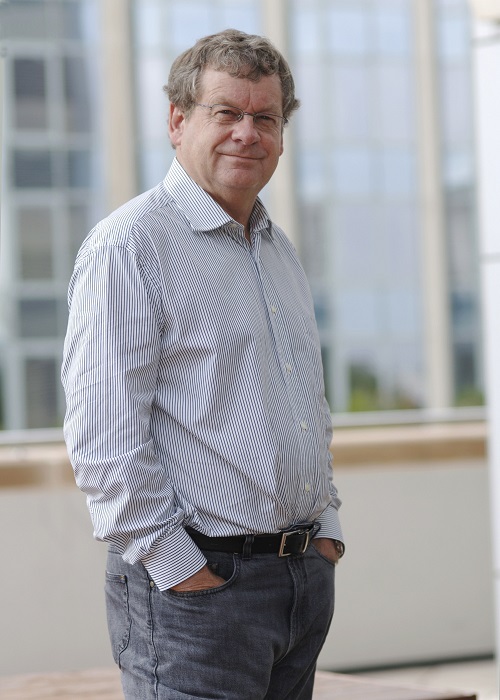 Legendary journalist Chris Masters will come to Wagga Wagga next month to launch a major new exhibition surveying the impacts of war at home and abroad. Over a 30 year career of unflinching journalism, his reports from Rwanda, Bosnia and Afghanistan brought the realities of war into Australian living rooms.
The Realism of War: Works of Humanity by George Gittoes is an exhibition presented by Museum of the Riverina that will highlight the contributions made by members of Australia's Defence forces, and examine the public's evolving attitude towards war.
100 years after armistice, the work of renowned artist George Gittoes reveals the rending impact of conflict on soldiers and civilians alike. A witness to conflict zones and atrocities in places like Rwanda, Iraq, Nicaragua and Afghanistan, Gittoes creates striking images of people pushed to the limits of their humanity.
The Realism of War is the third exhibition curated by Museum of the Riverina to commemorate the Centenary of ANZAC. He Belonged to Wagga: Our ANZAC Story 1914-1919 and Worth Their Weight in Gold: Wagga Women in WWI are both on exhibition at the Museum's Botanic Gardens Site.
While previous war exhibitions by Museum of the Riverina used photographs and written accounts to convey stories of war, this time the story will be told through art. Just as stanzas of trench poetry exposed the horrors of WWI, the evocative paintings of artists like Gittoes reveal the experiences of Australian soldiers within modern theatres of global conflict.
As the Centenary of ANZAC draws to its close, The Realism of War will prompt reflection upon the traumas brought home to a peaceful land from battlefields abroad.
The exhibition will include a selection of the artist's paintings and drawings, photographs, service records and films.
The Realism of War: Works of Humanity by George Gittoes will be on exhibition 6 September to 18 November at Museum of the Riverina's Historic Council Chambers site, cnr Baylis and Morrow St.
Click here to RSVP for the exhibition launch on the evening of 6 September.