Jason Carl Young
Category: Sporting Hall of Fame
Sport: Cricket
Year Inducted: 2003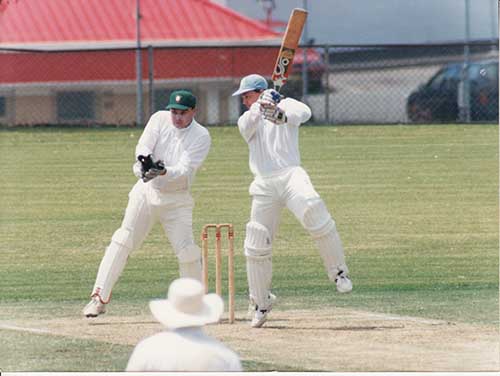 ---
Jason was born in Wagga Wagga on 17 February 1971. Raised in Wagga Wagga, he played all of his local cricket for the Wagga Leagues Club. He was a right-handed batsman.
After moving to Sydney in 1989, he played for St. George.
In 1990 he was selected for the Australian U19 team which played against the touring English team. A tour of the Caribbean followed that same year with the Australian U23 Youth Team.
Later that year, Jason attended the Australian Institute of Sport's Cricket Academy based in Adelaide, and this included a tour to Sri Lanka.
Jason was a member of the NSW State Squad from 1993 – 1994 (summer) to the end of the 1997 – 1998 summer, playing Sheffield Shield matches. In the two first-class cricket matches played for NSW between 1994 and 1995, Jason scored 64 runs.
He captained the NSW second XI in 1996 – 1997 and captained the Sutherland First Grade Premiership Team in 1997 – 1998.
In 2006 Jason completed his 17th season of first grade cricket in Sydney, having played for St. George, the University of NSW and Sutherland Cricket Club (2006).