Raleigh Rogers (nee Tennant)
Category: Sporting Hall of Fame
Sport: Triathlon
Year Inducted: 1998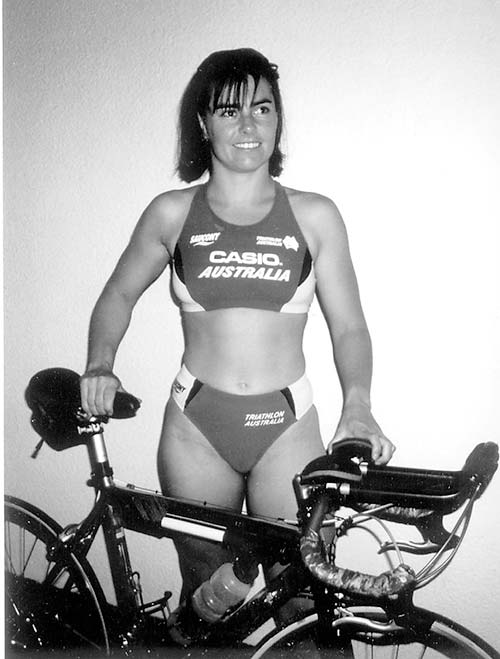 ---
"In the Senior Women's race noted X-Terra triathlete Raeleigh Tennant led the race from start to finish." Cycling news, 2001
For Raeleigh, the highlights of her triathlon career include several top five finishes in the International and Australian Ironman distance events, and her later change of focus to compete in X-terra triathlons.
X-terra triathlons are off-road triathlons that are typically three hours long, and consist of a 1.5km open water swim, a 30-35km mountain bike ride and a 10km trail run. The series was created in the U.S.A., and now has an extensive international race calendar.
Raeleigh has enjoyed some success in the Australian Olympic and Sprint Distance National Series events over the years, with several top five and top ten finishes.
During her career, she was very proud to have been selected in the Australian Elite Team to compete at several international long distance competitions.
Raeleigh was A.C.T. Triathlete of the Year for five consecutive years, from 1997 to 2001. This achievement was particularly important to her as she is very proud to have performed well in her home state.
In 2016 Raeleigh still enjoys competing at a recreational level in triathlon and mountain biking events.