Rex Daniel Smith
Category: Local Legend
Sport: Touch football referee
Year Inducted: 2003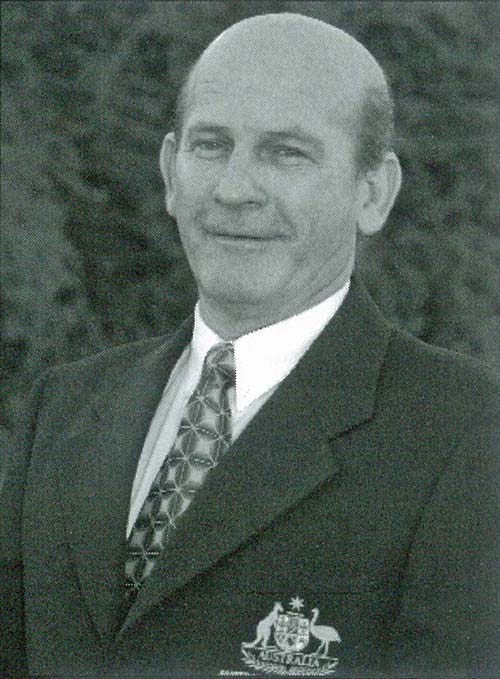 ---
"…in his day and at his pomp [Rex] was probably regarded as the best referee going around not just in Wagga but nationally and internationally." Federation of International Touch, Badge of Honour, 24 June 2016
Rex was an excellent rugby league player, but it was as a touch football referee that he made his name internationally. He began his football career with the Wagga Kangaroos Juniors, before progressing to first grade with the Roos, and playing in three premiership winning teams.
Rex began refereeing touch football in 1972. At this time, he was also Assistant Director of Region One for four years, and Director of Coaching Referees for the Wagga Wagga Touch Football Association, a position he held for ten years.
His skill as a referee saw him progress steadily through the ranks. In 1984 Rex became a NSW Graded referee, in 1986, a National referee, in 1988, a World Cup referee and in 1991, an International referee.
The highlights of Rex's career are many: being the NSW referee at the City vs. Country match 1989 – 1990, National referee in Melbourne 1985, Adelaide 1986, Queensland 1988, Darwin 1990 and Canberra 1991, International referee in New Zealand 1991 and at the International Seven's tournament in Hawaii in 1994.
After his international career, Rex remained the Director of Refereeing for the Riverina region for another four years.
Today Rex still calls Wagga Wagga home, and, although he no longer runs around the paddock, he does run his own dry cleaning business!