Kim Horne (nee Robinson)
Category: Sporting Hall of Fame
Sport: Softball
Year Inducted: 1996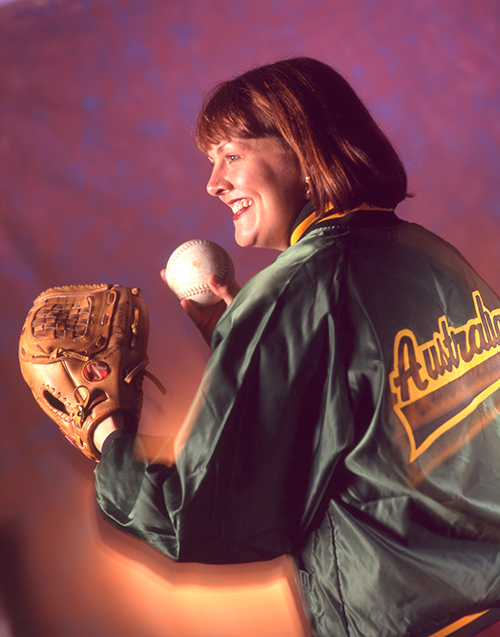 ---
"Once again pitcher Kim Robinson had a great night on the mound…" The Canberra Times, 10 February 1989
Kim was born in Wagga Wagga on 7 December 1967.
She attended Kooringal Primary and Kooringal High schools and started playing softball at the age of seven, representing Wagga Wagga and the Riverina on many occasions, before being selected in the NSW team at the age of eighteen. Whilst a student at Kooringal Primary, Jenny King (née Hanrahan) was Kim's coach, and encouraged her greatly in the sport.
After moving to Queensland, Kim was a State representative for five years.
From 1986 – 1990 she represented Australia at the South Pacific Classic (New Zealand), the International Cup (Italy) and the International World Championship (U.S.A.)
Kim retired from competitive softball following the 1990 World Series. She is no longer involved in softball, but has taken up golf. A 'golf tragic', she has a handicap of ten.
One of Kim's favourite quotes is 'go hard or go home', but her advice to those following her in the sport is to ensure that you have a balance between sport and socialising.
In 2016 Kim lives in Wagga Wagga and works in the mornings so that she can play golf in the afternoons!