Bob Robertson
Category: Local Legend
Sport: Cycling
Year Inducted: 2012
---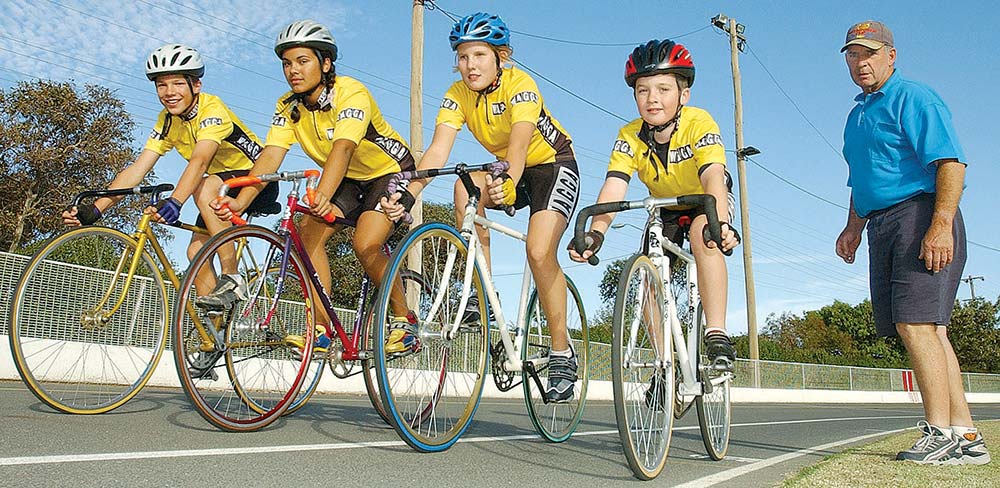 "Bob's contribution to the development of junior cycling in this city is unequalled." Wagga Wagga Cycling Club Inc.
Born on 17 March 1946, Bob attended St. Michael's and Wagga Wagga High schools.
Like many inductees of the Sporting Hall of Fame, Bob participated in a range of sporting activities. He was a member of the Turvey Park Football Club, juniors and seniors (player and coach), and in 1964, he held his first coaching position, when he coached East Wagga Juniors (while playing for East Wagga Seniors). Growing up, he played with the Wagga Tigers Juniors and the East Wagga Juniors.
Bob was also actively involved with local athletics. He coached the PCYC/Wagga Athletics team for ten years. He also coached the Tolland Wolves Soccer Club, the Blu J's Softball Club and Tolland Primary School cricket team.
He became involved in cycling in 1993, when his son Mark took up the sport with the Wagga Wagga Police Citizens Youth Club (now the Wagga Wagga Cycling Club). Bob was a major force behind this Club, particularly in regards to the development of their juniors.
The Wagga Wagga Cycling Club boasts the largest junior membership in NSW and much of that is thanks to the years of dedication that Bob gave to the development of junior coaching strategies and his commitment to individual rider programming. Over his seventeen years with the Club, Bob has taken the junior membership from a handful of riders to a group of more than 50 (of all ages and both sexes), who compete in local races right up to the highest level.
Under Bob's guidance, numerous young cyclists have gone on to compete and win gold, silver and bronze medals at Junior State Championships, Junior Australian Championships, Junior World Championships (in both track and road), with many other cyclists being named in the Junior National Track & Road teams. In seventeen years, 'Bob's kids' have never missed a year of winning State Championship medals.
The Wagga Wagga Cycling Club recognised the impact Bob had on the Club's growth and accomplishments by awarding him Life Membership. In further recognition of Bob's continuous dedication to junior sporting development within the City of Wagga Wagga, he was awarded the prestigious Ted Ryder Memorial Award for his contribution to sport in 2001.
The major challenge in Bob's sporting career was recovering from a 2010 cycling accident which almost killed him.
His greatest joys have included his 'kids' winning 18 out of a possible 24 gold medals at the State Track & Road Championships, in addition to catching the ball that Carlton legend Alex Jesaulanko kicked into the crowd at the beginning of the 1972 VFL Grand Final! In 2016 Bob is still actively coaching with the Wagga Wagga Cycling Club, and he currently works at Country Energy. His favourite quote 'it's not how many times you get knocked down, it's how many times you get back up' seems an appropriate one for this inspirational man.