Stephen Pike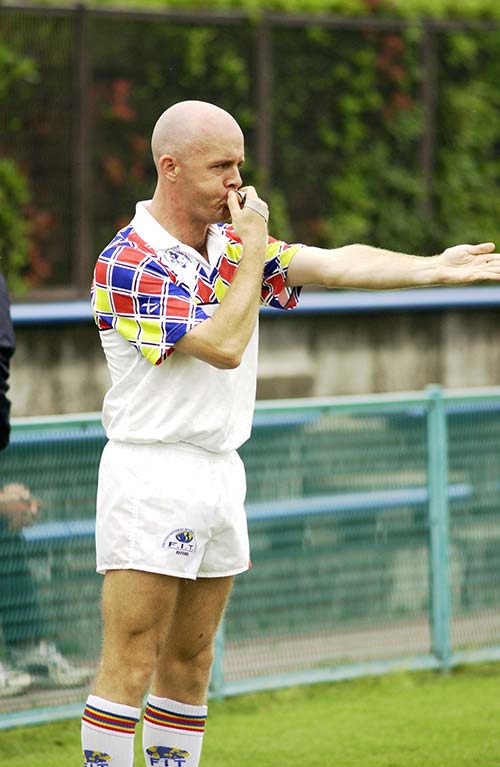 Inducted 2006 (Local Legends) for achievements as a Touch football referee
---
"Widely acknowledged as one of the best the game had produced, his rapport with players made his control of the game effortless and respected." Touch Football Australia Hall of Fame, 2007
Stephen started touch football refereeing in 1988 and became a NSW State referee in 1991, a National referee in 1992 and an International referee in 1993 at the age of twenty-three (which at the time was the youngest international referee in history). He was awarded his Level 6 referee's badge that same year. This badge can only be awarded by the National Referees' Panel at the National Championships, and is the highest badge level a referee can achieve in touch football.
During his sixteen year representative career, Stephen refereed at over 50 NSW and ACT tournaments, two State of Origin tournaments between NSW and Queensland, ten National Championships, five Trans-Tasman Test Series between Australia and New Zealand and three World Cups. He has refereed a total of 53 international games, the third highest of any touch football referee in the world.
Stephen retired from representative refereeing in 2003, ranked as the number two referee in the world. That same year, he was invited to South Africa to assist their national teams prepare for the World Cup, and to help coach their referees. He was then appointed as their national director of referees, and was responsible for the ongoing development and coaching of referees within South Africa.
In addition to this, Stephen continued to referee in Wagga Wagga, and help in the development of local referees. Stephen refereed rugby league for fourteen years, with most of the games in the first grade. He was also appointed to numerous representative matches.
Stephen was the only referee inducted into the NSW Touch Hall of Fame in 2007, and that same year, was inducted into the Touch Football Australia Hall of Fame, only the second referee given that honour.