Gerald Pieper
Category: Local Legend
Sport: Australian Rules football
Year Inducted: 2003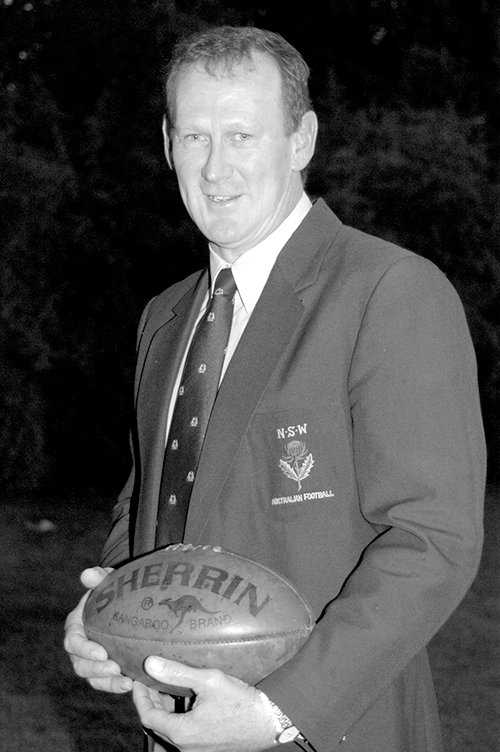 ---
"Pieper was everywhere with his creative handball to get his side out of trouble, kicking long or evading opponents with clever sidestepping." The Daily Advertiser, 1980
Gerald was born in Narrandera on 10 December 1957, and moved from Matong to Wagga Wagga with his family in 1965. He attended Mt. Austin Primary and Mt. Austin High schools. At eight years old, he began junior football with the Marion Dons, where he also played his first two seasons of senior Australian football.
In 1977 he transferred to the Wagga Tigers. During his time with the Tigers, Gerald, nicknamed 'Jezza', played 418 senior games, coached for seven years (winning three Premierships) and won eleven Premierships in total. In 1984 Gerald coached Turvey Park, and in 1991, coached the Marrar Bombers.
The NSW Australian Football League recognised Gerald for his outstanding service to the game in 1990. His commitment and interest extended to coaching the NSW/ACT development squads between 1990 and 1998. He also coached the Riverina NSW/ACT U18 Rams in 1999.
Gerald was RFL president with MVAFA in 2002, and committee member in 2004.
A defining moment in Gerald's sporting career occurred when playing for NSW's AFL team in 1979 and he was coached by the famous VFL coach Alan Jeans. Gerald had a routine that he followed on the eve of any game. He would eat fish and chips to help him excel in the match.
In total during his career, Gerald played 512 senior games (excluding representative matches).