Andrew O'Neill
Category: Sporting Hall of Fame
Sport: Athletics
Year Inducted: 2003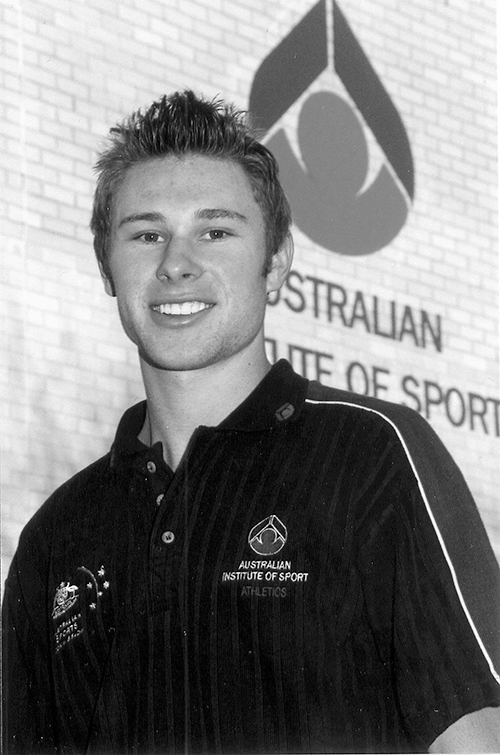 ---
"Andrew O'Neill surprised many of his older opponents by winning the under-14 800m in a personal best time of 2 min 8.3 sec." The Canberra Times, 8 November 1995
Andrew was born in Inverell and moved to Wagga Wagga with his family in 1986. He started competing in athletics at the age of six, when he joined the Kooringal-Wagga Athletics Club. In 2002 Andrew moved to Canberra to take up a scholarship with the Australian Institute of Sport.
In total, Andrew has won more than 90 State and National titles. He was selected in the Australian team which competed against 173 countries at the IAAF World Junior Track and Field Championships in Jamaica (2002). Under trying circumstances, Andrew was the only Australian track athlete to progress through the rounds to the final at the championships, finishing in ninth place in the 1500m.
After several career-threatening injuries in 2004 and 2005, Andrew moved to Sydney in early 2006 to start with a new coach in an attempt to start afresh. Unfortunately, his run of injuries continued, and he was forced into early retirement in 2007.
Andrew has held many State and National records throughout his short career, many of which still stand today.
In 2016 Andrew lives in Sydney with his young family and works in financial services. In his spare time, he is a passionate community supporter for the Cancer Council of NSW and enjoys cycling with his friends.