Richard Moffat
Category: Sporting Hall of Fame
Sport: Cycling
Year Inducted: 2003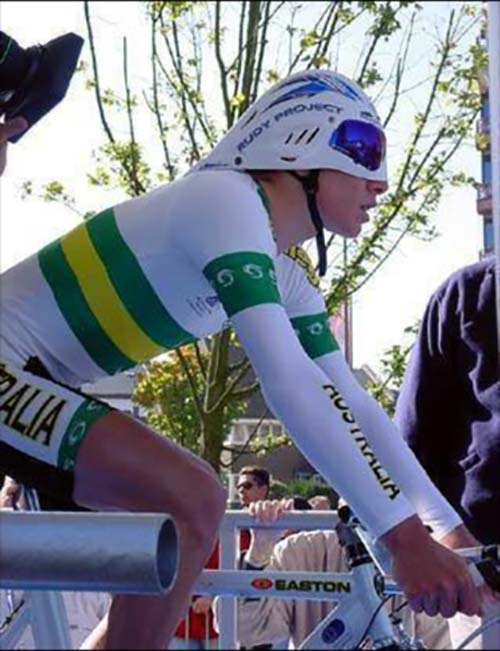 ---
"Training in Wagga was always hard as generally it was done by yourself…" Richard Moffat, 2010
Richard started cycling with the Wagga Wagga Cycling Club in 1998, and his career really took off two years later when he was inducted into the Southern Sports Academy under coach Tom Dawson, and represented NSW at the National Championships in Tasmania.
In 2001 Richard took out the National Time Trial Series, earning him a spot not only in the NSW Institute of Sport, but also on the Australian Team to compete at the World Championships being held in Portugal.
Richard went on to win the Australian Road Race Series and became runner up in the Time Trial in 2002. He again represented Australia at the World Championships, this time in Belgium.
2002 also saw Richard crowned the Riverina Points Score Champion for that racing year.
In 2003 Richard spent three months racing in Italy with the Australian Institute of Sport (AIS) development squad. This same year, he signed a contract with Bradley McGee's La Francaise Des Jeux cycling team.
Richard had a full AIS scholarship by 2004, and spent seven months in Italy racing one day events, tours and World Cups. He had three top five finishes in World Cup events throughout Europe.
The highlight of 2005 for Richard was winning the 120km Wagga Motors Open, special because it was a local win in his own hometown. The following year, he spent a short time in France, before deciding to leave the sport of professional cycling, in order to seek out other career options. Today in 2016, Richard cycles for leisure, and enjoys riding with his mates whenever he is in town.