Bruce McKinnon
Category: Sporting Hall of Fame
Sport: Volleyball
Year Inducted: 1996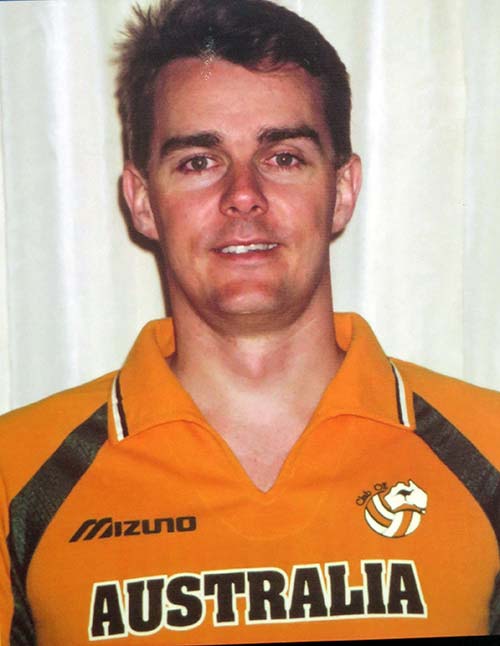 ---
"…Bruce McKinnon [was another player who] performed well." The Canberra Times, 18 May 1990
Bruce was born on 16 February 1967 at Kyogle, and moved to Wagga Wagga in 1978. His volleyball career took off in 1981 when he represented NSW in the U15 team, and he continued to represent the state until 1987.
In 1984 Bruce captained the U17s and his side won the Australian Championships in 1984, 1985 and 1986.
Bruce represented Australia on the Australian U20 Junior team at the Asian Championships in Thailand in 1986.
In 1990 he was selected in the AIS squad for the Australian Open team when he represented Australia in 25 matches locally and internationally – in New Zealand, India and Japan.
The biggest influence in Bruce's career was his first volleyball coach, Kooringal High School PE teacher Rob Lewis. Rob always told him that the only reason he was recruited into the Year 7 High School Volleyball team was because his last name was McKinnon (Bruce's two elder sisters were great volleyballers!)
There were two defining moments in Bruce's career. The first came in 1986, when he was awarded the 'Best Spiker' trophy at the Australian Senior Volleyball Championships in Brisbane. The second was representing Australia in the Open Volleyball team in 1990.
Today, in 2016, Bruce lives in Sydney with his family, where he looks forward to passing on his skills to his two children.