Georgina Macken
Category: Sporting Hall of Fame
Sport: Orienteering
Year Inducted: 1998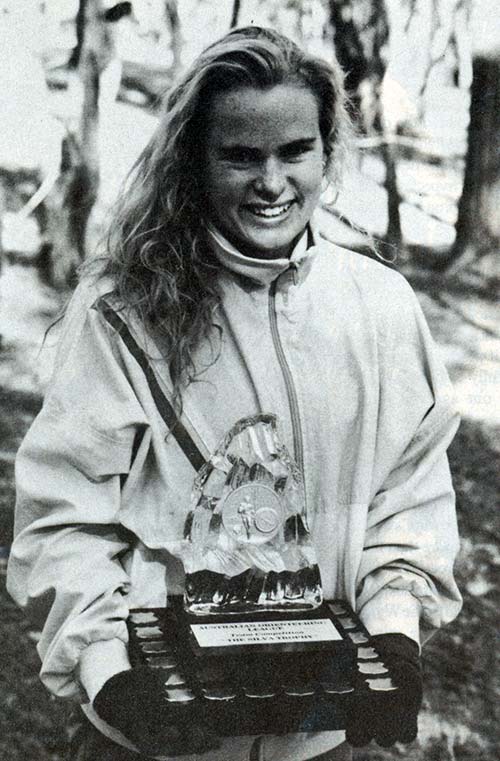 ---
"Georgina Macken… has the best chance of causing an upset." The Canberra Times, 2 October 1992
The Macken family name was well-known in the Wagga Wagga orienteering scene for years before Georgina moved to there with her family in 1976.
Georgina had success at the championship level, but achieved her best results when she reached the W-20 age division. In 1991 Georgina achieved her first Australian title at the U21 Orienteering Championships in Queensland.
In 1992 she was the winner of the U21 national three-day meet in Victoria, and the winner of the Open Elite Women's Orienteering Australian Championships (ACT). The following year, she won the Open Elite Women's Orienteering National Easter three-day meet in Western Australia, as well as the Australian Elite Women's Orienteering league.
Representing Australia in the short-course event at the Junior World Orienteering Championships in Finland in 1992, she finished fourth in the semi-finals and sixteenth in the finals, the best performance by any Australian woman in orienteering to date.
Georgina's previous successes in 1991 and 1992 were eclipsed by her performance at the Australian Championships at 'Non-Smokers Flat' in 1992 when she won the W21E class.
She further cemented her claim as Australia's top female orienteer with a win at the 1993 Australia three-day and a comfortable victory in the Australia O-League individual competition, where she won three of the eight races. 1993 also saw Georgina compete in the U.S.A, coming eighth overall in the second short distance final of the World Orienteering Championships.
Today, in 2016, Georgina is still active in orienteering, competing with the Central Coast Orienteers.