Ashley Humbert
Category: Sporting Hall of Fame
Sport: Cycling
Year Inducted: 2003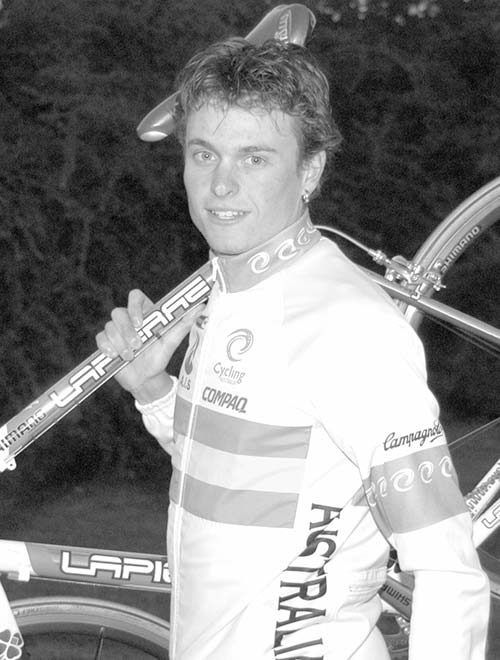 ---
Ashley was born on 19 February 1982, and moved from Bendigo to Wagga Wagga with his family in 1988. His initial association with cycling began with BMX racing at the age of five. However, in 1988, Wagga Wagga had no BMX racing facilities, so Ashley changed sports, and started competing in triathlons from the age of fourteen. He enjoyed the riding leg of the race so much that soon he began to concentrate purely on cycling.
When he was fourteen, he competed in his first cycling race, which resulted in his first win. Through the U17 and U19 categories, Ashley was victorious in many State and National championships, as well as being included on the NSW and Australian Institute of Sport Squads.
He made his international debut in 2000 in Croatia, winning a stage victory, and coming 2nd overall, also placing 2nd in the Austrian tour.
In 2001 – 2005 Ashley competed in the Herald Sun Tour, and in the first year, came 5th overall.
Ashley's 2002 season began well, but he was then crushed by viral meningitis, and had to spend the next twelve months recovering.
In 2006 Ashley made a successful comeback with a victory in the Temora Annual Road Race.
2009 saw Ashley compete in five events – the Australian Open TT Championships, a 39km ride in Ballarat (35th), the 8th Tour of Qatar (114th), the Tour De Gironde (121st) and the Tour de Hokkaido in Japan (68th). Today, in 2016, Ashley manages the store Bike Culture in Albury.