Robert Housden
Category: Sporting Hall of Fame
Sport: Kayaking
Year Inducted: 2000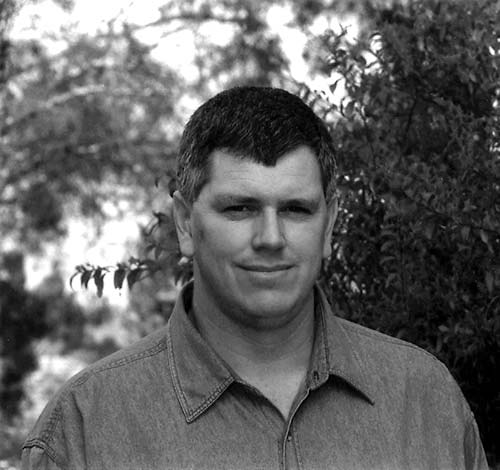 ---
"Rob Housden, our one-man kayak entry in Heat 4, stormed home, securing a start in the grand final." Around the Bend, Autumn 1988
Robert was born in Newcastle, NSW in 1964, and lived in the Hunter region until 1987 (with the exception of one year spent in Melbourne), before being enticed to Wagga Wagga by friend, training partner and fellow Sporting Hall of Fame inductee, Tim Doyle.
Robert was also attracted to Wagga Wagga by the ideal training waters of the Murrumbidgee River for distance training. The River offered a variety of conditions - upstream or downstream, low water-dodging sandbanks and snags to flood conditions among the swirling waters, its trees and its low-lying river flats.
Robert began canoeing with his family at the age of ten. They joined the Hunter Valley Canoe Club and toured the rivers of the Hunter Valley in an open Canadian canoe. Soon, Robert and his brother decided that it was time to gain some independence, and progressed into kayaks. From this point, it was just a matter of advancing from one level of competency to the next. Robert first began competing at twelve for fun, excitement, and the challenge of the water.
After tiring their parents out by travelling all over the country chasing kayak events, the family took a rest from the sport. It was at this time that Robert took his hobby of motorbikes to a sporting level, racing motocross and enduro's for around five years.
He then returned to kayaking, where he progressed from being a recreational kayaker through the competitive ranks, travelling with his peers around the state from Newcastle to Nymboida (Grafton) and south to Goobagandra (Tumut). Advancing to Australian Championships level and travelling all over the country, he broadened his travels to include competitions in Maryland (1989) and Colorado in the U.S.A. and finally, to Slovenia (1991).
In 2001 Robert became involved with the Wagga Wagga Cycle Club, of which his former kayaking partner Tim Doyle was a member. With his children also involved in cycling, Robert started racing bicycles at club level, and then graduated to inter-club level racing in the senior division.
Nowadays, Robert only paddles for leisure. In 2006, took over ownership of Morgan St Cycles with his wife Paula, and they still run the business today ten years on.