Brenda Foster (nee Catton)
Category: Sporting Hall of Fame
Sport: Tennis
Year Inducted: 2003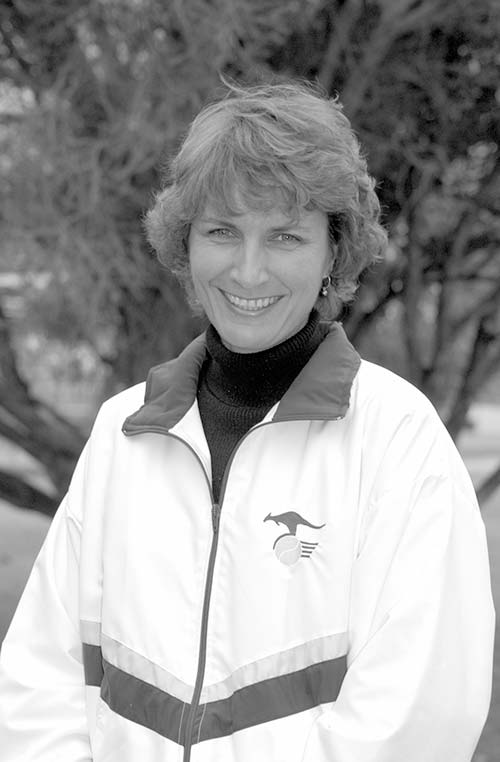 ---
"…for Foster, who has been touring since the early 1980s, the shine of competitive tennis never seems to wear off." The Daily Advertiser, 7 July 2015
Brenda was born in Swan Hill, Victoria on 4 January 1962, and was raised at a vineyard in Woorinen. She made her first State team at the age of eleven, and since that time, has won many Victorian, NSW and Queensland State titles.
In 1981 Brenda attended the Australian Institute of Sport in Canberra on a scholarship, and went on to tour England and Europe as part of the Australian team. Here, she achieved an Australian ranking of 10 in the ladies and three in the juniors, with a WTA ranking of 117 in the early 1980s.
During her sporting career, Brenda competed at the French Open, Wimbledon qualifying rounds, the Swedish Open and in many WTA tournaments around Europe and Ireland. At home, Brenda won Club Championships at three Melbourne clubs – Kooyong, Hawthorn and Caulfield Rec. during the 1980s.
Brenda moved to Wagga Wagga in 1991. Over the past 30 years, she has won the Riverina Championships twelve times. Since playing in the Australian Seniors Championship Brenda has won twelve Australian titles in singles, doubles and mixed, and four World Doubles titles.
In the last fifteen years she has also won four World Teams titles – in Naples, Florida (2004), Antalya, Turkey (2006) and San Diego, U.S.A. (2012), and six individual world titles, the last two being in France and Finland in the ladies doubles.
Brenda is the current Australian over 50s singles, doubles and mixed champion.
Brenda coaches and trains local juniors and seniors around the Wagga Wagga area, and is a qualified Tennis Coaches Australia Development Coach. She was an Australian selector with Tennis Seniors Australia for three years.
Brenda maintains her fitness with interval training and attending pump, balance, RPM and yoga classes on a daily basis.
Brenda is currently ranked No. 1 in Australia in the Tennis Senior Australia 50s age group. In July 2015 she claimed her fifth world title in France, when she teamed up with Austrian Ingrid Gutmann-Resch to win the Women's 50s Doubles World Championships, and again in 2016 in Finland.
Brenda continues to maintain her Australian and World rankings for her age group. She is actively coaching and hitting with local junior and senior players, and travelling and playing.