Anthony Fletcher
Category: Local Legend
Sport: Rugby League refereeing
Year Inducted: 2011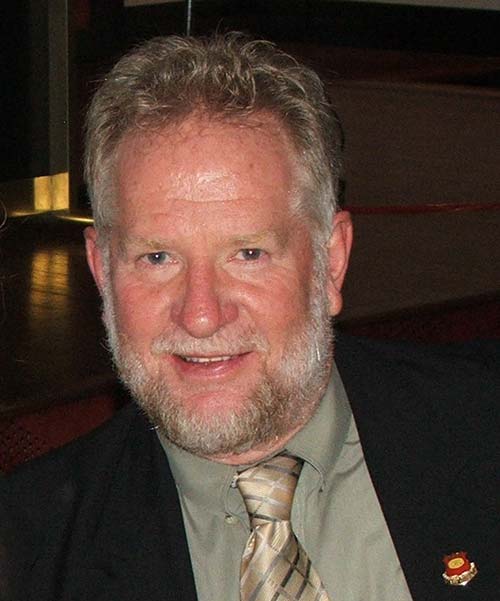 ---
"The football is fast but the games flow." Tony Fletcher, 2016
Tony was born in Wauchope and moved to Wagga Wagga in the early 1970s, where he first obtained his referee's ticket in 1976. Since then, he has contributed to almost every facet of league refereeing and has reached the top of his profession. Tony has refereed six Group 9 first-grade Grand Finals, including five in succession, acted as touch judge in another six and as an in-goal touch judge in another two. Tony has also officiated as a referee or touch judge in another ten reserve grade, U18 and U16 Grand Finals.
When not directing traffic on the paddock, Tony was heavily involved in the recruitment, training, development and assessment of referees. He ran workshops, provided regular constructive feedback to colleagues, especially new referees, and helped secure significant sponsorship for the association.
Tony spent 26 years as either the secretary or treasurer of the Group 9 Referees Association, and was also a member of the executive committee. He somehow also found time to produce their weekly newsletter and deal with media enquiries.
Tony has received extensive recognition from the community and his peers, and has been voted 'Referee of the Year' on three occasions. He has been awarded Life Membership of the Group 9 Referees Association, the Group 9 Rugby League Association and the Country Rugby League Association.
In 2007 Tony received one of the city's highest sporting accolades when he was presented with the Ted Ryder Memorial Award for service to sport. In 2010, he was a finalist in the Rugby League One Community Awards.
Tony counts Mal Neumann, who introduced him to refereeing and trained him, as one of the biggest influences in his career. Other influences include luminaries of the local league scene including Maurie Kelly, Leo McCarthy, Noel Comerford and Bill Levy.
Having refereed 662 rugby league games, including almost 400 first-grade games, Tony Fletcher understands the pressures of being the 'man in the middle'. Tony is not only an outstanding league referee, he is also an advocate for this critical part of the game that so many Australians love.
While not actively refereeing, in 2016, Tony remains closely involved with community sport. He is a committee member for both the Turvey Park Football and Netball Clubs, and is an active parent and supporter. Outside of sport, Tony works for the Department of Education.