Andrew Finch
Category: Sporting Hall of Fame
Sport: Shooting
Year Inducted: 1998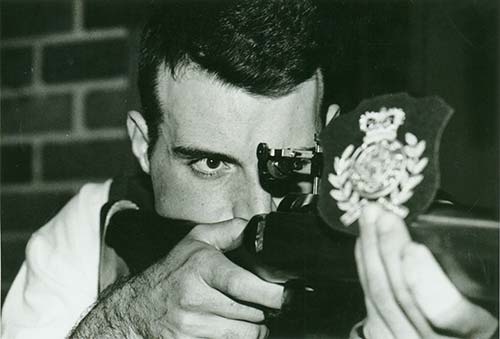 ---
"If you cut too many corners you end up going around in circles." Andrew's favourite quote
Born in Urana in 1974, Andrew moved to Wagga Wagga in 1986, where he attended Turvey Park Primary and Wagga Wagga High School. He began target rifle shooting at the age of sixteen.
In 1993 Andrew represented Australia against New Zealand in the U21 team. He won the NSW B-grade Queens Prize in 1995, and two years later, captained the U25 National Rifle team to a gold medal at the Oceania Games in Adelaide.
Andrew joined the 61st Battery Rifle Club at Kapooka and was Riverina Rifle Association Champion of Champions in 1991, 1992, 1994 and 1995. Andrew also shoots Small Bore, and was part of the Talent Development Squad that was coached by former Olympian Don Tolhurst and National Competition Level coach Gordon De Groen.
Between 2007 and 2010 Andrew resumed shooting whilst living in England, where he progressed to club champion. He was a Yorkshire Small Bore Rifle Team representative, and in 2010, achieved a record score of 398/400 at 50m in a county competition between Yorkshire and the Ulster Rifle Team.
As well as team successes and winning various open prize meetings around the UK, Andrew won the South Yorkshire Championships and the coveted Eley Match held at Bisley, achieving first place out of 2500 competitors.
Today, in 2016, Andrew is a member of the Wagga Small Bore Rifle Club.