Beresford Ellwood
Category: Sporting Hall of Fame
Sport: Rugby Union
Year Inducted: 1996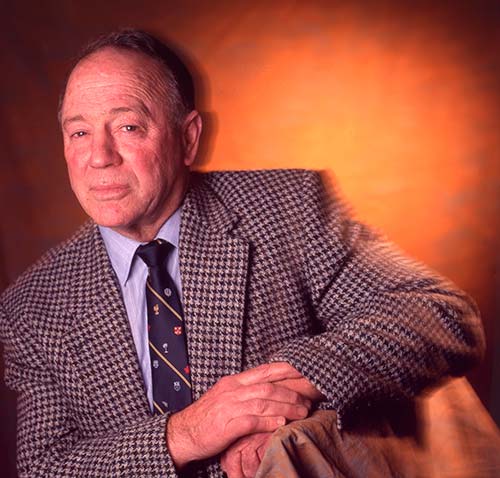 ---
"…underrated except by those who played with and against him." Peter Johnson, test team mate
Beresford Ellwood, known as 'Beres', was born on 24 July 1937 in Wagga Wagga.
A NSW grazier's son, NZ critic Terry McLean once described him as 'the best back in any rugby nation'. Beres played rugby league while a pupil at Cootamundra High School, but during his final year of school at Scots College in Sydney, he switched his game to rugby union, and the rest is history.
After leaving school, Beres returned home to study at the Wagga Wagga Agricultural College, where he was instrumental in forming the Wagga Wagga Waratahs Rugby Club, becoming a founder player. It wasn't long before he made a mark on the bigger stages, and his first major match was for the Riverina against the All Blacks, a month before his 20th birthday (1957).
In 1958 Beres became a fully-fledged Wallaby, and joined them on their tour of New Zealand, under the captaincy of 'Chilla' Wilson. The side returned to Australia with a 50-50 record, with inferior goal-kicking ultimately costing the Wallabies an overall win. Beres, who took part in eleven of the thirteen matches including all three Tests, was one of the best players, and he topped the tour try scoring table.
1959 saw Beres selected in the World XV to play at Twickenham in the English Rugby Union's Jubilee match. He twice played in the World XVs. In 1964 he played with the Wallabies against the Springboks in South Africa, in a special match to mark South Africa's 75th Rugby anniversary.
Beres was an essential cog in Australia's machine and his best rugby was played on the tours to New Zealand in 1962 and South Africa the following year. Described by the New Zealand Rugby Almanac as 'one of a quartet of grand senior players' who were a 'great source of power on which to build for the future', Beres played 11 of the 13 tour games and was instrumental in the Wallabies putting the wind up a rather complacent All Blacks team.
In 1965 he played a major role in the Wallabies defeat of the Springboks, held in Brisbane. In this crucial match, he kicked two of four penalties to enable Australia to recover from a 0-8 deficit to a 12-8 win. Beres' last international match was against the British Lions in 1966. He continued to play club rugby for two more seasons, but afterwards, retired from the game. Right throughout his international rugby career, Beres continued to play for the Waratahs, also representing the region in cricket.
Beres remained farming in the District for the next forty years before relocating to Canberra. The rugby oval at Charles Sturt University (formerly the Wagga Wagga Agricultural College) is named in his honour.