Peter Eisenhauer
Category: Sporting Hall of Fame
Sport: Touch football
Year Inducted: 1998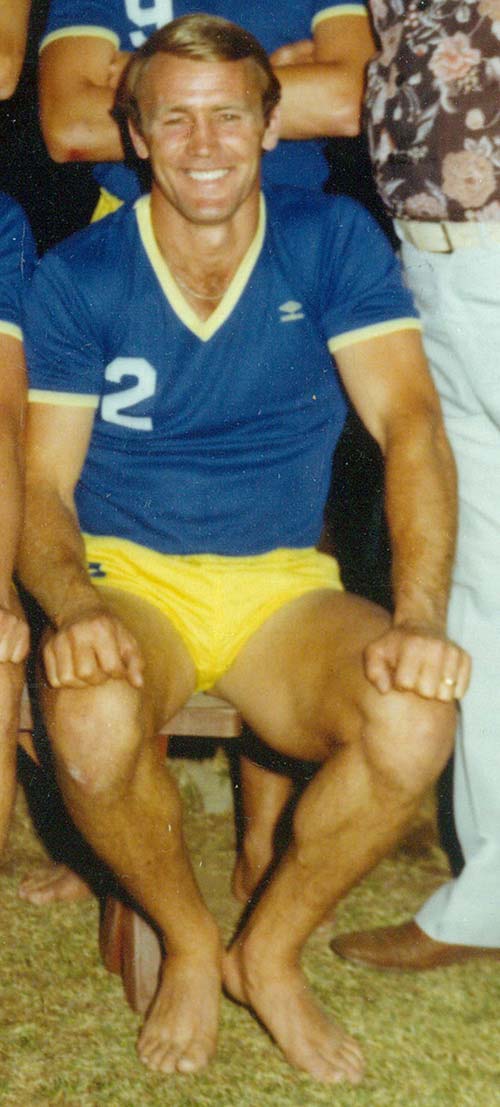 ---
"An outstanding individual effort by speedy winger Peter Eisenhauer, who sprinted 40 metres to score, put the Lions back in the game." The Canberra Times , 10 March 1975
Peter was born in Wagga Wagga on 2 June 1949, and attended Turvey Park Primary School and Wagga Wagga High. After leaving school, Peter worked for Webster's Soft Drinks when they moved to Wagga Wagga from Narrandera, and then for Coca Cola, before establishing his own business, Ike's Bob Cat Hire. Peter's nickname 'Ike' obviously borrowed from another famous Eisenhauer, former US President Dwight Eisenhauer.
For more than eleven years, in the 1970s and 1980s, Peter played rugby league for the Turvey Park Lions, and towards the end of his career, the Wagga Brothers. It was at Turvey Park that his passion for the game was encouraged by coach John Oakley. Peter went on to represent the Riverina and NSW Country in rugby league.
In 1985 Peter still had plenty of pace and was the NSW Over 35s 100m Sprint Champion. He decided to try his hand (or feet!) at the faster game of touch football, and he was an instant success, developing a national and international career.
Peter represented NSW in touch football in 1985, 1987 – 1988 and 1990, and was a NSW Country representative in 1989 – 1990 and 1992 – 1993. In 1985 and 1987 – 1988 he also represented NSW at the Australian Over 35s Touch Tournament in Melbourne, Perth and the Gold Coast respectively. In 1990 he represented NSW in the Over 40s Tournament in Darwin.
During this period he also represented Australia against New Zealand in Melbourne. 'Ike' was the only country player in a team of city boys, but easily proved himself with his blistering pace.
Today, in 2016, Peter is a life member of the Wagga Wagga Touch Association, an honour which is granted by the organisation to office holders who have made an outstanding contribution to the Association.