Tim Doyle
Category: Sporting Hall of Fame
Sport: Kayaking
Year Inducted: 2000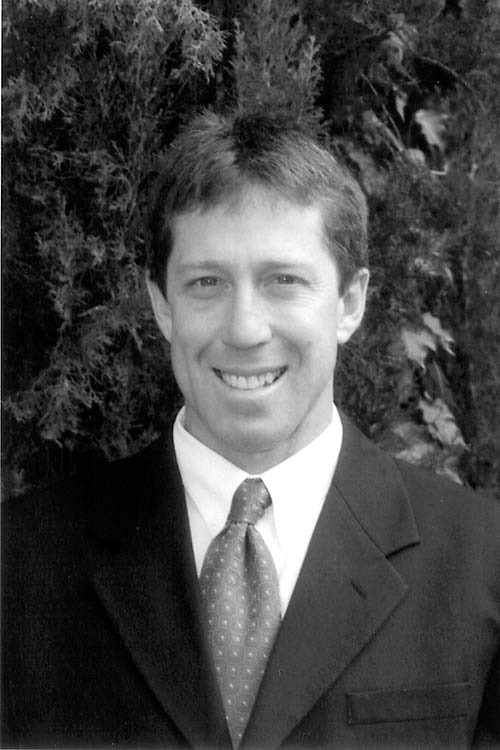 ---
"Set goals and achieve them but never lose sight of the fun factor." Tim's advice to those following him
Tim was born in Narrabri on 26 October 1961, and began kayaking at Narrabri High School fifteen years later, when teachers Peter Sutton and Murray Cowled introduced the sport and the construction of fibreglass kayaks to the school curriculum. When Peter took a group of students to the NSW Combined High Schools Wildwater and Slalom Championships at Nymboida for their first initiation of large and continuous whitewater, Tim was hooked.
Between 1981 and 1987 Tim was selected to represent Australia four times in the World Whitewater Championships, twice in the Commonwealth Whitewater Championships and once in the World Marathon Championships. At the Whitewater events Tim competed in K1 (single kayak), and K2 (double kayak) at the Marathon event, partnered by Ian Gardner.
Since that time, he has won numerous State and National titles in both whitewater and marathon kayaking.
Tim moved to Wagga Wagga in 1988 and has remained active in his chosen sport. He has also enjoyed a wide range of other sporting activities that are offered here, including cycle racing, triathlon, running and aquathons. He was won Regional, State and National titles in aquathons (run and swim), duathlons (run, cycle, run) and triathlons (swim, cycle, run).
Tim won the Gloucester Mountain Man Triathlon (mountain bike, wildwater kayak, cross-country run) four years in succession between 1994 and 1997, and again in 2000.
Since settling in Wagga Wagga, Tim has been actively involved with the Wagga Bidgee Canoe Club, Wagga Triants Triathlon Club, Tolland Cycle Club, Wagga Mountain Bike Club and the Wagga Roadrunners Club. He is well known around town for his sporting achievements and is a source of inspiration to many members of these clubs.
The defining moment in Tim's sporting career was winning a silver medal at the NSW Championships on the Barrington River in 1977.
In 2004 Tim was selected to represent NSW in the Interstate Challenge at the Avon Descent in Western Australia. This is one of Perth's premier sporting events in which kayaks and power boats race 133km over two days from the township of Northam to Perth down the Avon and Swan Rivers.
Both rivers have many rapids and tree hazards, and are demanding on both craft and competitors. Tim won the open-age event ahead of second-place getter Dan Hall, who was the then current Australian Wildwater Champion and third-place getter Ramon Anderson, a former Olympian and World Champion.
Tim had only raced this event once before, twenty years earlier, when he also won the event paddling K2 with partner Steven Muir.
In 2016 Tim is Manager at Onesteel Reinforcing in Wagga Wagga, and still enjoys a range of sports, including whitewater rafting.