Tom Dawson
Category: Local Legend
Sport: Cycling
Year Inducted: 2006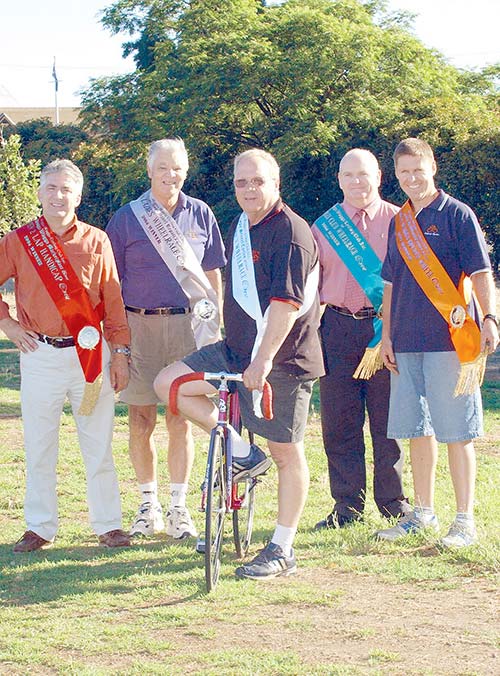 ---
"I have pretty much ridden a bike all my life..." Tom Dawson, 14 April 2015
Tom was born in Dubbo and commenced cycling at the age of twelve. He had a long career as a cyclist, winning one National and eight State championships before retiring from competitive cycling at 36 years of age.
In 1989 Tom moved to Wagga Wagga, where he immediately became involved in coaching and administration, taking on the presidency of the Wagga Wagga Cycle Club for three years, and role as senior handicapper for five years.
Tom has coached at club, state and national levels, and has been involved with the Southern Academy of Sport Cycling Club since its inception. He also helped establish Wagga Wagga Cycling as a force on the state and national scene.
Highlights of Tom's coaching career have included being Head Coach of the Australian team for the Sydney Youth Olympics in 2005, Regional Coach for the NSW Institute of Sport and coach of the NSW Senior Road Team National Road Championships which were held in Melbourne in 1999.
In 2013 Tom left Wagga Wagga when he took up a position with Cycling NSW in Sydney, as Junior Development Officer.
In this role, Tom works with all aspects of junior cycling including camps, training days, bringing the Regional Academies of Sport on board and assisting to ensure that the young cyclists are coached and managed by creditable people. He also ensures that the NSW Institute of Sport is presented with well-coached young cyclists, whilst making sure these young athletes enjoy their sport.
In 2016, after 55 years in the sport, Tom still enjoys riding his bike, albeit at a more leisurely pace.