Graham Crowe
Category: Sporting Hall of Fame
Sport: Shooting
Year Inducted: 2000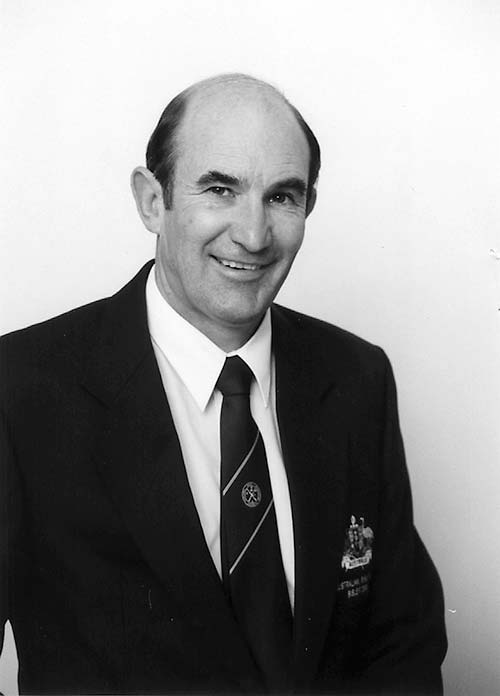 ---
"Comfortable Queen's for Crowe." The Canberra Times, 23 November 1987
Born in Cootamundra in 1952, Graham has been a resident of Wagga Wagga since 1978, (with the exception of twelve months that he spent in England).
He became interested in target shooting in 1972, after firing his first shots on the Cootamundra range. Since then, he has represented the Riverina, NSW and Australia on a number of occasions, both individually and as a team member.
Graham's major achievements include two Queens Prizes (the National Queens Prize in 1987 and the South Australian Queens Prize in 1998), and twice Grand Aggregate Winner (1985 and 1998). In 1999 he also won the Australian Champion Marksman event after previously taking the State title two years earlier.
Graham has been the Riverina Regional Champion on five occasions, and a team member of the NSW Country team since 1986. He was first selected for the NSW State team in 1996 and in 2004, was selected as team captain. This team was successful in winning the prestigious Merrett Trophy.
Following this success, Graham was again appointed to captain the 2006 NSW State team which successfully retained the Merrett Trophy, despite strong opposition from the Queensland team. A crucial moment in this match occurred when Graham made the bold decision in the 1000 yard match to cut out two bullseyes from the final score that were sighting shots. This was in order to achieve more central bullseyes and prevent a tied score. No-one in the 150 years of shooting had ever taken this risk at the extreme 1000 yard range. Luckily, the tactic proved successful, with the last shooter down for NSW scoring a 50 with seven central bulls, enabling the NSW team to clearly win the match.
In 2000 Graham was a member of the Australian team that toured the UK, and was again selected for the team three years later, to compete against international teams in Perth.
Graham's advice to those following him into this sport is 'it's great to win, but don't forget to have fun along the way, and share your knowledge with others.'