Kevin Condron
Category: Sporting Hall of Fame
Sport: Motorcycle racing
Year Inducted: 1998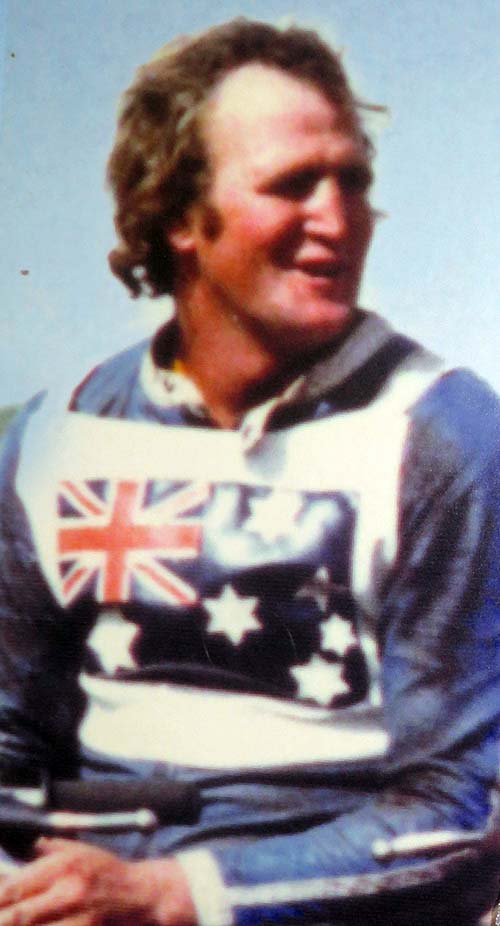 ---
"Condron is the event favourite and has been racing for seven years…" The Canberra Times, 3 September 1981
Kevin was born at Wagga Wagga in 1955, and it was here that he first developed his love of motorcycles.
In 1978 Kevin was part of a three-man winning team at the Nepean Six-hour Endurance Title that set a new record of 526 laps.
From 1980 – 1982 Kevin held the NSW Teams Title, in addition to the 1980 – 1981 Unlimited Titles.
In 1981, newspapers branded Kevin and his Wagga Wagga teammates the 'Wagga dirt-track Mafia'. Led by the reigning unlimited champion Kevin, there were five Wagga riders in the group who were strong competitors in the A Grade, including Michael Stormonth, Lloyd Richards, Mark Foster and Glen McCarroll.
In 1982 – 1983 Kevin represented Australia in the Test Series against England.
As well as racing motorcycles, Kevin also held the Australian Super Heavyweight Go Kart Title. In 2016, Kevin still lives in Wagga Wagga.