Megan Carter
Category: Sporting Hall of Fame
Sport: Hockey
Year Inducted: 2006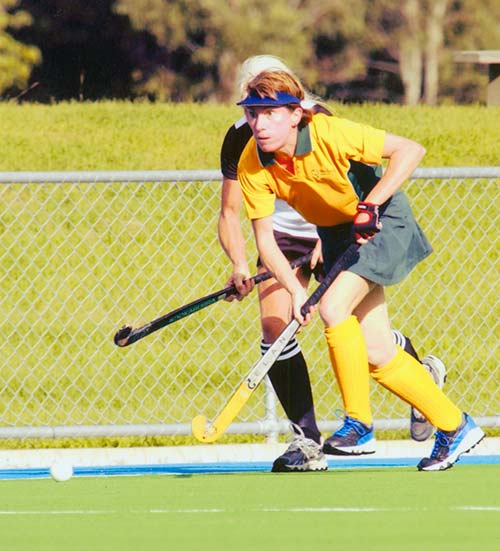 ---
"A PE teacher at Kooringal High School, Carter is no stranger to the nickname 'coach'" The Daily Advertiser, 25 June 2013
Wagga Wagga hockey legend Megan Carter has been a regular on the turf for thirty years. Born in Sydney on 8 May 1957, Megan moved to the Riverina in 1978 to take up a teaching position at Narrandera High School after completing her tertiary studies. Each week, Megan travelled to Wagga Wagga to play hockey in the local competition, and when posted to a permanent position at Kooringal High School the following year, she made the city her home.
Megan's involvement with hockey in Wagga Wagga now spans more than three decades, and has seen her hold positions including player, administrator, coach, selector, umpire and supporter. She served as President of the Wagga Wagga Women's Hockey Association in 1984 – 1985 and held a variety of committee positions between 1980 and 2001.
As a player, Megan was a member of thirteen Wagga Wagga A Grade premiership winning teams between 1978 and 1997, and regularly represented at open State and City vs. Country tournaments.
In 2000 and 2005 Megan was a member of the Australian Veterans Hockey team, and a member of the NSW Veterans Hockey team between 1994 and 2004.
In 2010 she participated in the International Masters Hockey tournament in England. She was also part of the leadership group for the Trans-Tasman tests in which Australia beat New Zealand 3-0.
2013 saw Megan trade her stick for a clipboard and football, when she made the foray into coaching the Riverina Lions Football Club.
In 2015, Hockey NSW recognised Megan's long and illustrious contribution to Women's Masters by presenting her with a National Service Award.
Megan still plays with the Wagga Wagga Hockey Association and competes annually with the Wagga Association at Masters NSW Championships. She continues to work with the NSW Department of Education as a teacher (PDHPE) at Kooringal High School, in addition to coaching the Kooringal High hockey team.
Her advice to those wishing to follow her in the sport is 'you don't stop playing because you grow old, you grow old because you stop playing.'