Cameron Brown
Category: Sporting Hall of Fame
Sport: Athletics
Year Inducted: 2003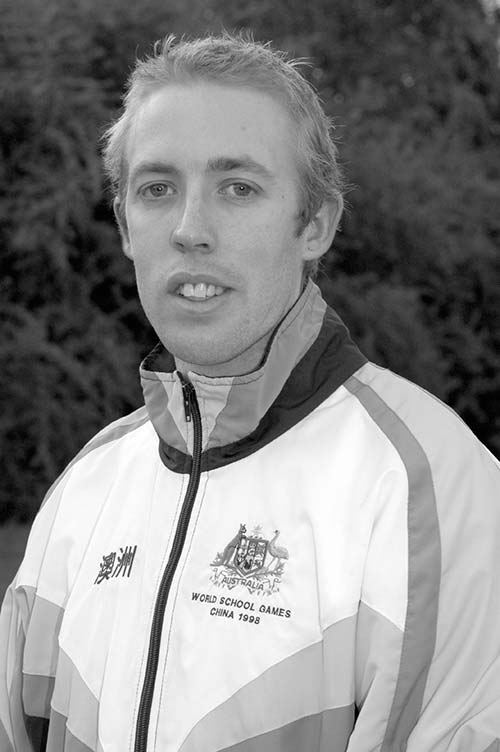 ---
"An inch of time is an inch of gold." One of Cameron's favourite quotes
Canberra-born Cameron was three years old when he moved with his family to Wagga Wagga in 1984.
Cameron joined the PCYC athletics club in 1992, and began his career as a highly accomplished runner.
Being a student at Lake Albert Primary provided Cameron with one of his pre-competing good luck charms. Before each race, he would place the same five cent piece tails up in his left shoe. This coin came from his primary school football days, when he won the toss to be selected in the football team.
In 1996, fourteen year old Cameron won a place in his first NSW team, to compete in his favourite race, the 400 metres. Between 1996 and 2000, he was consistently placed first or second in this event.
1998 saw Cameron tour Tonga, competing in both the 400m individual and 400m relay events and coming second in both. Later that year, he competed in China, where he came sixth in the individual race and fourth in the relay.
Cameron travelled to Chile in 2000, and came fourteenth in the individual and fifth in the relay. At this stage, Cameron's world rankings for the 400m were impressive. He was ranked fourth in the world in the U18 category, eighth in the U20 group, and was also the U20 400m National Australian Champion.
Although he never forgot the thrill of winning his first race, the highlight of Cameron's career came when he won the 400m National title in the Sydney Olympic Stadium in 2000.
As with many elite athletes, injury began to take a toll on Cameron. He was pursuing membership of more Australian teams when a string of devastating injuries forced him off the running track.
Today, Cameron teaches speed training to footballers, and also uses his running skills working as a postman with Australia Post.