Willis Brickworks
5 generations of brick makers
"Brick making as a business has been in the family for a while." [Graeme Willis, 2005]
Timothy Willis was born in Kent, England in 1809 and emigrated to Australia in 1839. Brick making as a profession was in the Willis genes. Timothy's uncle, Jesse Knowlden, was a bricklayer in Tenterden, and it was here that Timothy learnt the brick making and brick laying trades in Tenterden prior to emigrating to Australia. In 1864, after various occupations, Timothy became the first brick maker in Bowral, manufacturing bricks for the 1,800 foot long Bowral railway tunnel between Bowral and Mittagong.
Timothy's sons - George, Charles and John Thomas followed in their father's footsteps. Young Charles gravitated from the manufacture of bricks to the constructive art of laying bricks, eventually rising to the position of Inspector of Bricks with the Department of Railways. In 1886, Charles and his family moved to the rapidly growing town of Crookwell, NSW, where he was in demand as a bricklayer.
During his lifetime, John Thomas made bricks for the Tarago Railway Department, the bricks for Goulburn Gaol, and then set up a modern brickyard in Crookwell. His business thrived, and it was his proud boast that some of the finest structures in Auburn Street, Goulburn were constructed using bricks from his kiln.
Two of John's sons also followed in the family trade. Walter Richard and Ned learnt the trade of brick making from their father in Crookwell. In 1925 Walter and Ned moved to The Rock and established brickworks which lasted until 1935, when they went their separate ways.
Ned moved to Tumut and set up brickworks there, and also one at Cootamundra. These two yards were later run by Ray Willis, his son. Tumut closed in 1979 and Cootamundra in 1992.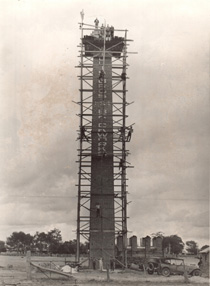 In 1935 third-generation brick-maker Walter Willis established Willis Bricks, next door to Hardy's Timber Yard, on Chaston Street, in Wagga Wagga. Here, the operation was run with two of his sons Colin and Aubrey and later his grandsons - Graeme, Roger and for a small time, Warren - became involved. Graeme Willis was the last of this family line to continue in the brick making venture.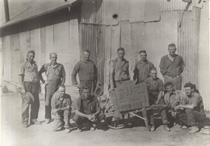 "there's pride in producing a good product that's got good demand." [Graeme Willis, 2004]
During the 1960s there were three major brickworks in Wagga, producing a total of 7 million bricks. In 1967 Graeme Willis joined his father Colin Reginald and uncle Aubrey Lionel in the family business, and took over the reigns in 1988 upon Colin's retirement, and following Aubrey's accidental death at the site.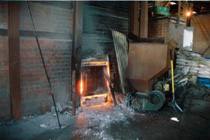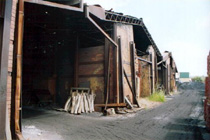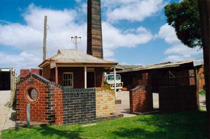 From mid-1985 onwards, Willis' main market was inner city Sydney developments - with architects wanting upmarket colours which would make their designs stand out.
Willis Bricks specialised in unique colours that other brick works couldn't replicate. Their colours filled a niche in the market, with a colour range including:
Black - medium and dark
Red - light, medium, colonial and plum
Cream - light, colonial and mottled
Brown
Clinker (over burnt bricks melted together from heat)
1950s-60s - Wagga manufactured bricks (Red Face, Creams and Commons)
late 1960s-70s - bricks from Albury and Griffith were the main imports
early 1980s - influx from the Sydney and Melbourne markets (large tunnel kilns = high volume, low cost)
In 1980, Willis was providing bricks for 20% of housing projects in Wagga. By 2004, this had fallen to less than 5%. Also in 1980 there were no sales of Willis Bricks into capital cities. In dramatic contrast to this, in 2004 55% of their production was sold in capital cities.
In December 2004 Willis Bricks (Wagga) closed due to an ageing plant (which had sustained damage through salinity and long-term use) and high labour costs.
Researched and written by Michelle Maddison, Curator, 2005