The Best of the Bald Archy Prize
The Bald Archy is Australia's premier satirical portrait prize.
The 26 winners on display tell an often hilarious story of Australia's big stories of the past quarter of century .
Visit the Exhibition
Opening times: Tuesday to Saturday 10am to 4pm, Sunday 10am to 2pm, closed Mondays.
Closes Sunday 29th January 2023
Location: Museum of the Riverina Historic Council Chambers site, corner Baylis Street and Morrow Street, Wagga Wagga
Cost: Free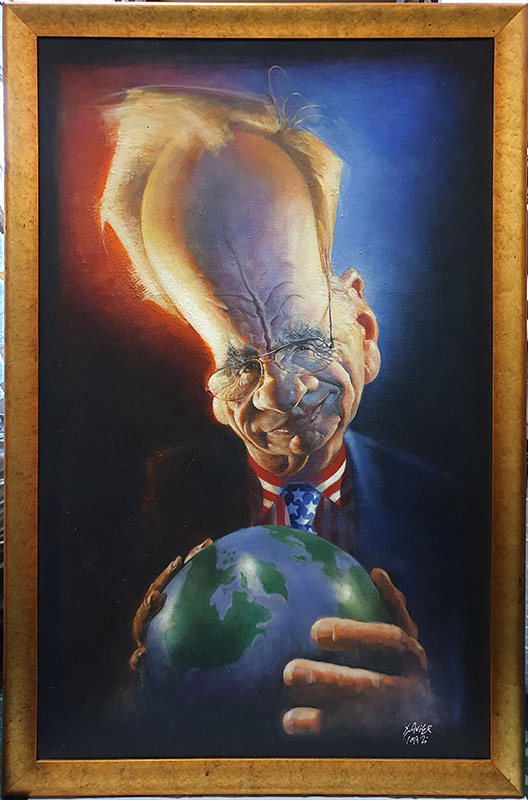 "I'll eat you in the end" by Xavier Ghazi. Rupert Murdoch is always a controversial figure, if you're not with him you might end up on the menu!