Stitches Across Generations: Katha/Nakshi Katha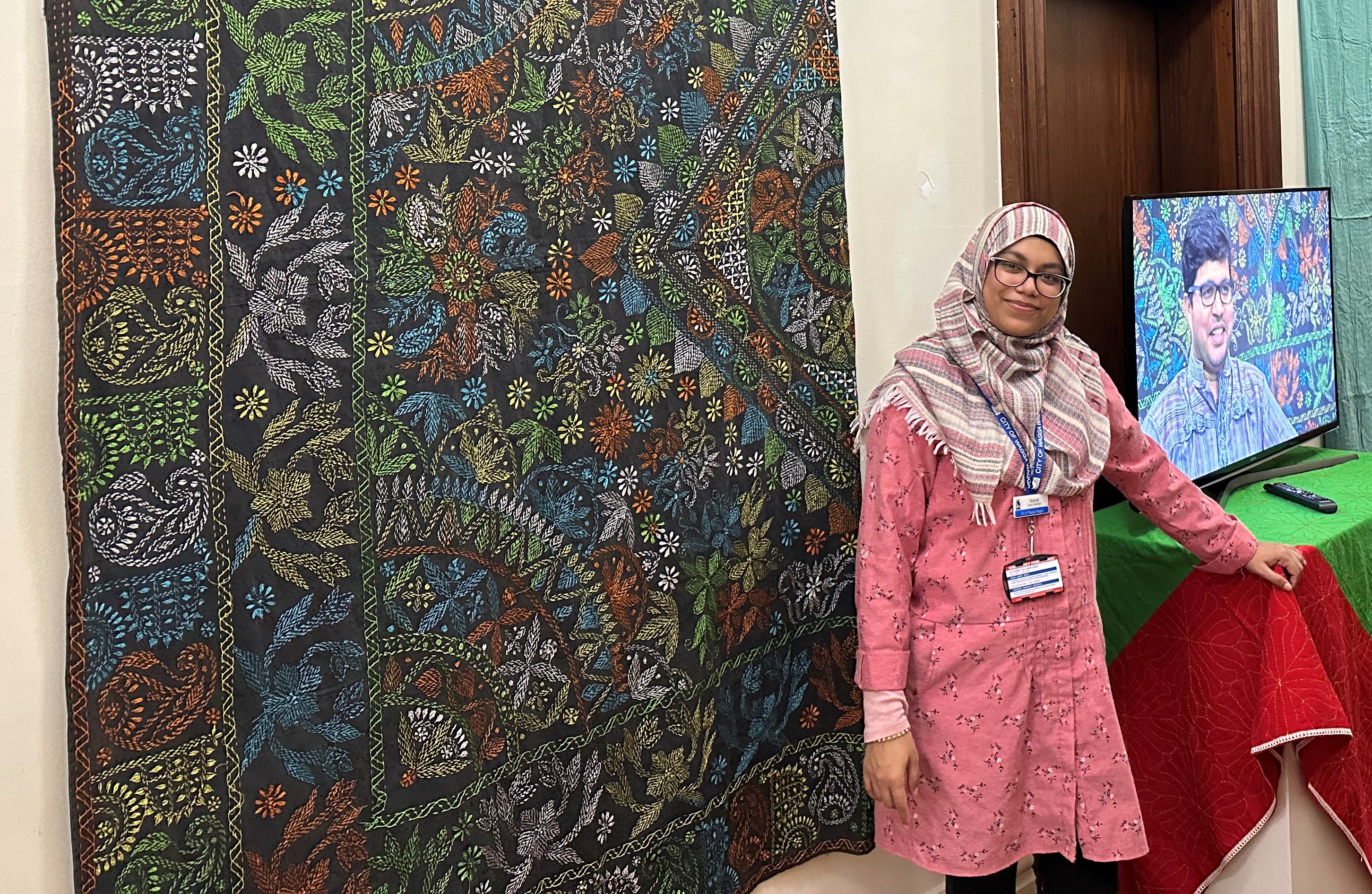 Katha (কাথা) refers to traditional quilts recycled from old saris, the common form of clothing worn by many Bangladeshi women. Katha also refers to the straight running stitch that runs through the quilt. The art of katha quilting was started hundreds of years ago by poor women, who took discarded pieces of clothing and sewed them together for the most basic reason: to keep warm.
Come to the Museum of the Riverina to learn more about the history, culture and people that created the beautiful works on display.
Visit the Exhibition
Opening times: Tuesday to Saturday 10am to 4pm, Sunday 10am to 2pm, closed Mondays.
Closes Sunday 2 July 2023
Location: Museum of the Riverina Historic Council Chambers site, corner Baylis Street and Morrow Street, Wagga Wagga
Cost: Free