We Are Here: Riverina LGBTIQ Stories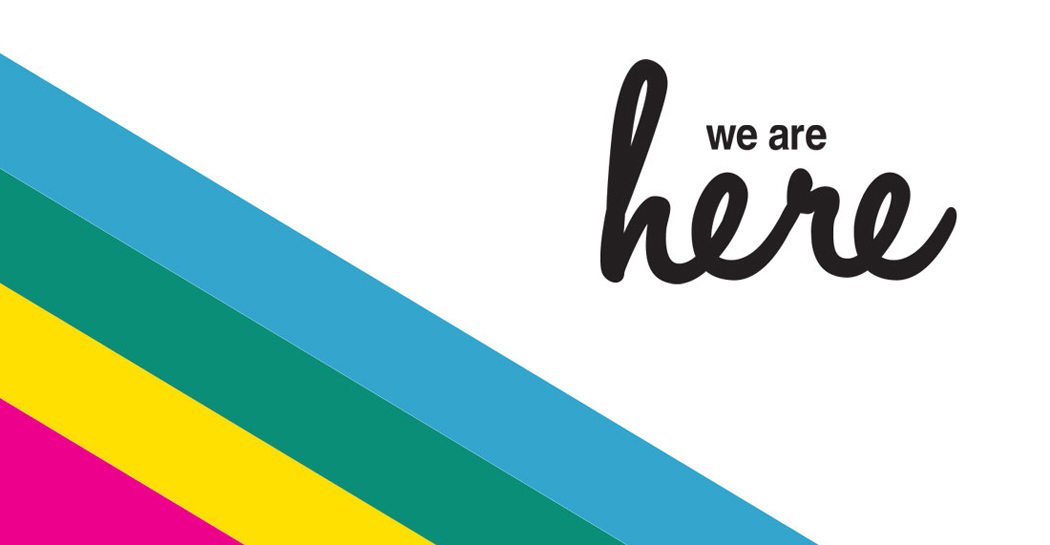 We Are Here: Riverina LGBTIQ Stories is an exhibition about some of the lesser known histories of lesbian, gay, bisexual, transgender, intersex and queer/questioning (LGBTIQ) residents in the Riverina.
From closeted gentry in the early days of Wagga, to our most famous Mardis Gras marcher, We Are Here tells the story of resilient people and changing times.
We Are Here is the result of collaboration between the Museum of the Riverina and many generous people who shared their life experiences, loaned their personal objects and contributed research. It would not have been possible without the contribution and support of ABC Open, PFLAG Wagga, CSU Momentum and Dr Jessie Lymn, Charles Sturt University.
Collecting our queer stories
The We Are Here story does not end in November, as we will continue to collect stories of LGBTIQ experiences in the Riverina. The Riverina Rainbow Collection is committed to preserving the regional and country experiences of LGBTIQ people of the past and present. If you would like to contribute to the collection, please contact the museum.
Queer Conversations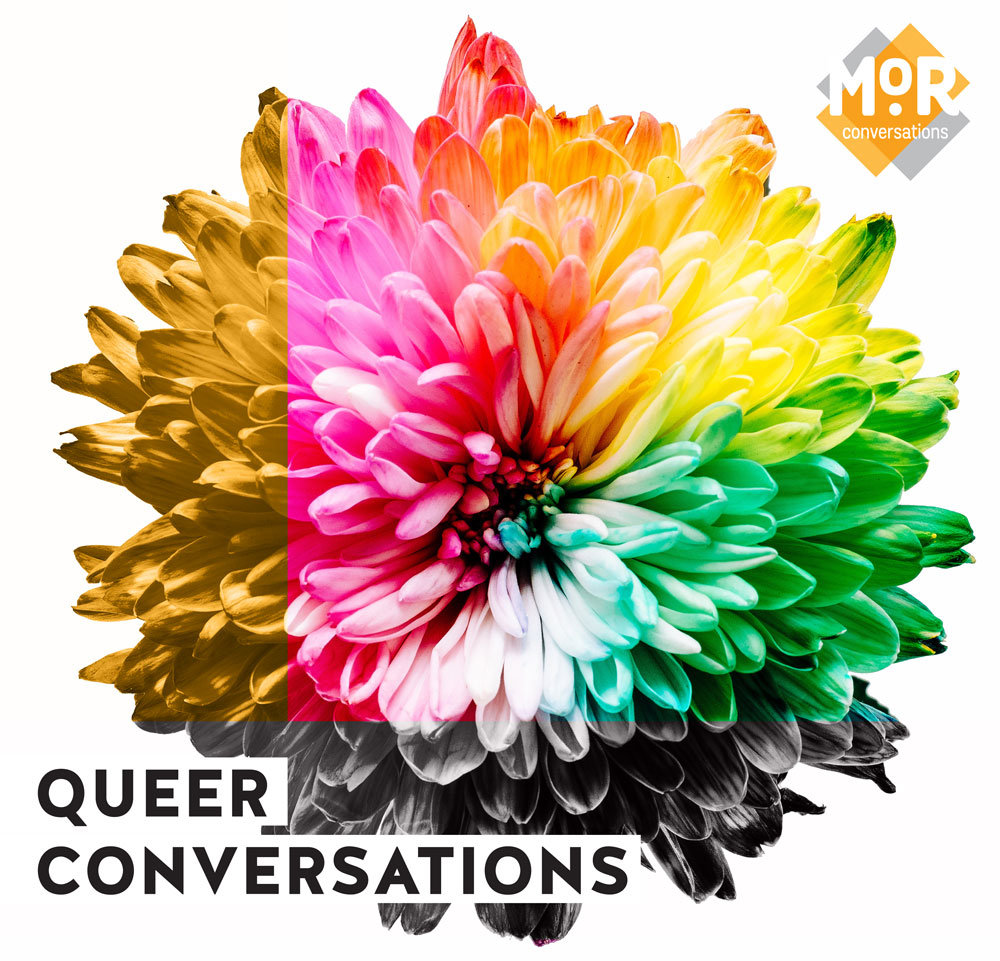 Sat 15th October | Noon - 4pm | Historic Council Chambers | FREE
An afternoon of film, panels and discussion around LGBTIQ issues in the Riverina.
Help grow a safe, visible and proud LGBTIQ community in the Riverina. Meet the director of the new Australian film Love in Full Colour, and the founders of A Gender Agenda. Hear from local activists, leaders and allies.
Queer Conversations are part of We Are Here: Riverina LGBTIQ Stories, on display at the Museum
of the Riverina's Historic Council Chambers site till 6 November.
Guest Speakers

Peter Hyndal .

Peter is an advocate and advisor on gender identity issues. He has an academic background in gender studies and sociology and has worked directly with transgender communities and issues since 1998.

Peter founded the organization A Gender Agenda to the point of obtaining ongoing government funding. He spent the best part of a decade helping to build a strong and vibrant transgender and gender diverse community in the ACT. During this time, he designed, implemented and evaluated a number of award winning pilot projects that significantly increased the community engagement and mental health of transgender people.

Peter has also been involved in key law reform work at a local and national level, and now works for Transformative, providing a wide range of policy advice and training on issues of transgender inclusion.

Suzi Taylor

Suzi Taylor is a Melbourne-based filmmaker and screenwriter. Her most recent film, 'Love in full colour', had a March broadcast on SBS. Shot over four years, it is a heartwarming - and at times, heartbreaking - exploration of coming out, coming of age and falling in love. During her time working as a producer for the ABC, Suzi was awarded 'Best New Talent' for her film and radio documentaries at the ABC's national awards. She has produced over 20 short films for ABC 1, ABC News 24, NITV and SBS, along with numerous radio documentaries for ABC Local, Triple J and Radio National. Her debut doco 'Damo' won numerous awards, including 'Best Documentary' at the St Kilda Film Festival. Her 2013 comedy 'Balloonatics' was shortlisted for Tropfest and became a surprise online hit, clocking over 100,000 views.

Suzi's working life has spanned running a school on a remote Aboriginal community to running her own production company, Fingerprint Productions. She is currently working as the Communications Manager and editor for the Australian Education Union and is currently working on a children's book and a comedy show.

Teddy Cook

Teddy has worked at ACON since April 2012, currently as Team Leader of the Regional Outreach Service covering Southern and Far West NSW. Prior to this, he was a Community Health Promotion Officer in the Regional Outreach Service and began his career at ACON in the Anti-Violence Project. He is a former board member of the Newtown Neighbourhood Centre and Alfalfa House Cooperative, a current affiliate member of the Australasian Society for HIV, Viral Hepatitis and Sexual Health Medicine (ASHM) and the International AIDS Society (IAS), and a founding member and campaign lead of the Peer Advocacy network for the Sexual Health of Trans Masculinities (PASH.tm). He is also a Science (Health Promotion) student at Curtin University and when he is not travelling, he lives on Gadigal land in Sydney.

Jennie Yates

Jennie is an educator and psychologist. She worked at A Gender Agenda (AGA) providing education and training both locally and nationally to schools, medical practitioners, community organisations and government departments. She played a key role in the design and implementation of AGA's community projects that gave voice its members in ground-breaking ways.

She provided the first transgender and intersex specific counselling to individuals (and their families) in the ACT. Often working via telephone or Skype with those living in remote areas or interstate in cities with inadequate services.

Jennie's work in this area was a natural expansion of her earlier work addressing cultural change in schools to improve the experiences of young gay and lesbian students. Although now officially retired, this work continues to be her passion.
Queer Conversations programme
12:00 Screening: Love in Full Colour
12:00
Screening: Love in Full Colour (PG, 45 min) + Q&A with Director Suzi Taylor
1:20 pm

Conversation 1: How do we create a safer and more affirming community in Wagga for young LGBTIQ people?

Join three expert panellists and a local facilitator in a discussion about culture change in Wagga.

1:50

Short break. Sandwiches and wraps provided plus tea, coffee and juice

2:20

Conversation 2: Making Change That Lasts

Three expert panellistswill discuss how support networks can be grown and made more resilient in our community.

3:10
What next? How the Riverina Rainbow Collection will preserve queer stories in our region.
Find out what local collecting institutions are doing to collect and preserve objects and documents that tell the LGBTIQ story in the Riverina region.
3:30
Rainbow Zebra!
Grab some chalk and help us turn the Civic Centre Zebra Crossing into a beautiful rainbow.

Then keep the conversation going and celebrate Wagga's multicultural diversity at Fusion 16!