The Art of Healing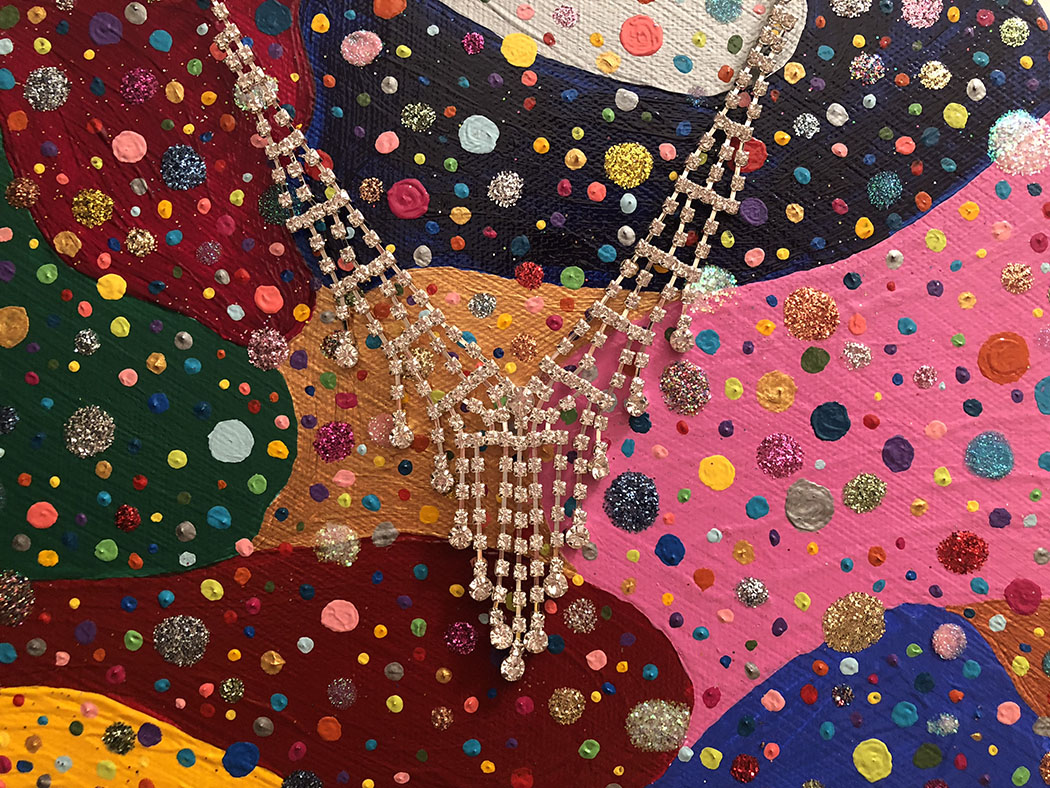 Image: All that glitters is not gold - a portrait of Hypomania, Matilda Hillam, 2018
This exhibition tells the story of the journey of living with mental illness through creative expression. It has been timed to coincide with Schizophrenia Awareness Week (May 10 - 16).
The artists exhibiting in The Art of Healing live with a variety of diagnoses. Some of the artwork has been created under the guidance of artist Melanie Baulch and funded by Sunflower House.
The Art of Healing is on exhibition at the Museum of the Riverina's Historic Council Chambers site, 2 May to 10 June 2018.
---
The exhibition is a partnership between the Museum of the Riverina, Murrumbidgee Primary Health Network Partners in Recovery Program, Wellways, One Door Sunflower House and the Multicultural Council of Wagga Wagga.