Taking it Easy in Wagga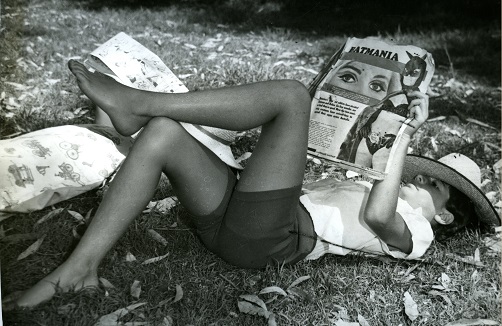 The weekend's coming up – a couple of days off – so what will you do to relax? What do you think your grandfather did on his day off?
Sneak a squiz at Taking it Easy in Wagga, an exhibition featuring photographs and postcards of Wagga swimming, dancing, riding bikes, picnicking, just kicking back.
Taking it Easy in Wagga is about comparing & contrasting lifestyles now & then. It invites its viewers to contemplate how we got to where we are now & what we do with the "here & now". The exhibition will be of interest to historical fashion devotees, Murrumbidgee River regulars and local citizens alike.
The exhibition will be the 3rd in a series in recent years of lively collaborations between the Charles Sturt University Archives & the Museum of the Riverina, all of which have reflected aspects of the local society within its historical landscape.
On display for 3 weeks only from Friday 27 February until Sunday 22 March at the Museum's Historic Council Chamber site.