Bill Kerr: The Boy from Wagga Wagga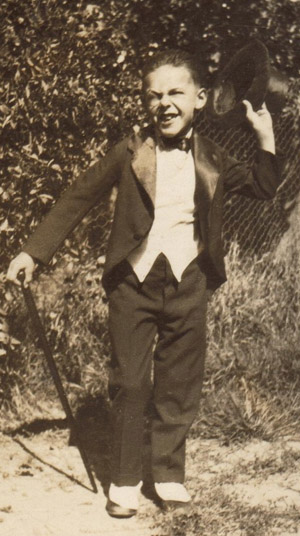 This exhibition celebrating the extraordinary radio, stage & screen career of Bill Kerr: The Boy from Wagga Wagga. This exhibition features never-before-seen film and theatre photography, original posters and memorabilia that are of great local and national significance, and is a partnership between the Museum of the Riverina and Dr Neill Overton from Charles Sturt University's School of Humanities & Social Sciences in Wagga Wagga.
Raised in Wagga Wagga, Bill Kerr was a child star and grew up performing in local musical theatre, revues and eisteddfods. In his teens, Kerr worked at 2WG in Wagga Wagga as a radio announcer from 1939-1941. In the late 1940's he shot to international fame on British radio, billed as the "The Boy from Wagga Wagga". This catch-cry struck an instant chord with the post-war British audience, who thought of 'Wagga Wagga' as a comically surreal, end of the earth, magical place somewhere left of Narnia.
At a national level, Kerr was one of Australia's key expatriate performers. Theatre, film and radio critics credit him as being part of the first wave of Australian actors to make a significant impact overseas after World War II, and cite Bill Kerr as instrumental in making Wagga Wagga known throughout England through his work on the radio show Hancock's Half Hour in the 1950s.
Upon returning to Australia in 1979, he re-established himself as a serious actor and a leading figure within the Australian film renaissance of the 1980s. He became renowned through key support roles in the films Gallipoli (1981) and The Year of Living Dangerously (1982) with actor Mel Gibson and director Peter Weir.
Whether appearing in Dr. Who or playing the obsessive wild boar hunter in the AFI award-winning horror film Razorback (1984), the depth and naturalism of Bill Kerr's character acting remains singularly impressive.
With unprecedented access to Bill Kerr's personal archives, this exhibition includes British theatre posters from the 1940s, theatre programs, film posters, sheet music, costumes, photographs, original letters and scripts from Peter Sellers, Spike Milligan, Harry Secombe, and other luminaries of British film and theatre.
Not to be missed is the hat and jacket Bill Kerr wore in the film Razorback, shot in Broken Hill. The film was directed by Russell Mulcahy, and achieved immediate cult status as a Jaws of the Australian outback. Its more high-profiled fans include the directors Quentin Tarantino and Steven Spielberg - who campaigned for its release on DVD.
Bill Kerr: The Boy from Wagga Wagga will be on show at the Museum's Historic Council Chambers site from October 23 - January 17. Entry is free.