Hear their story: How to capture your loved one's treasured memories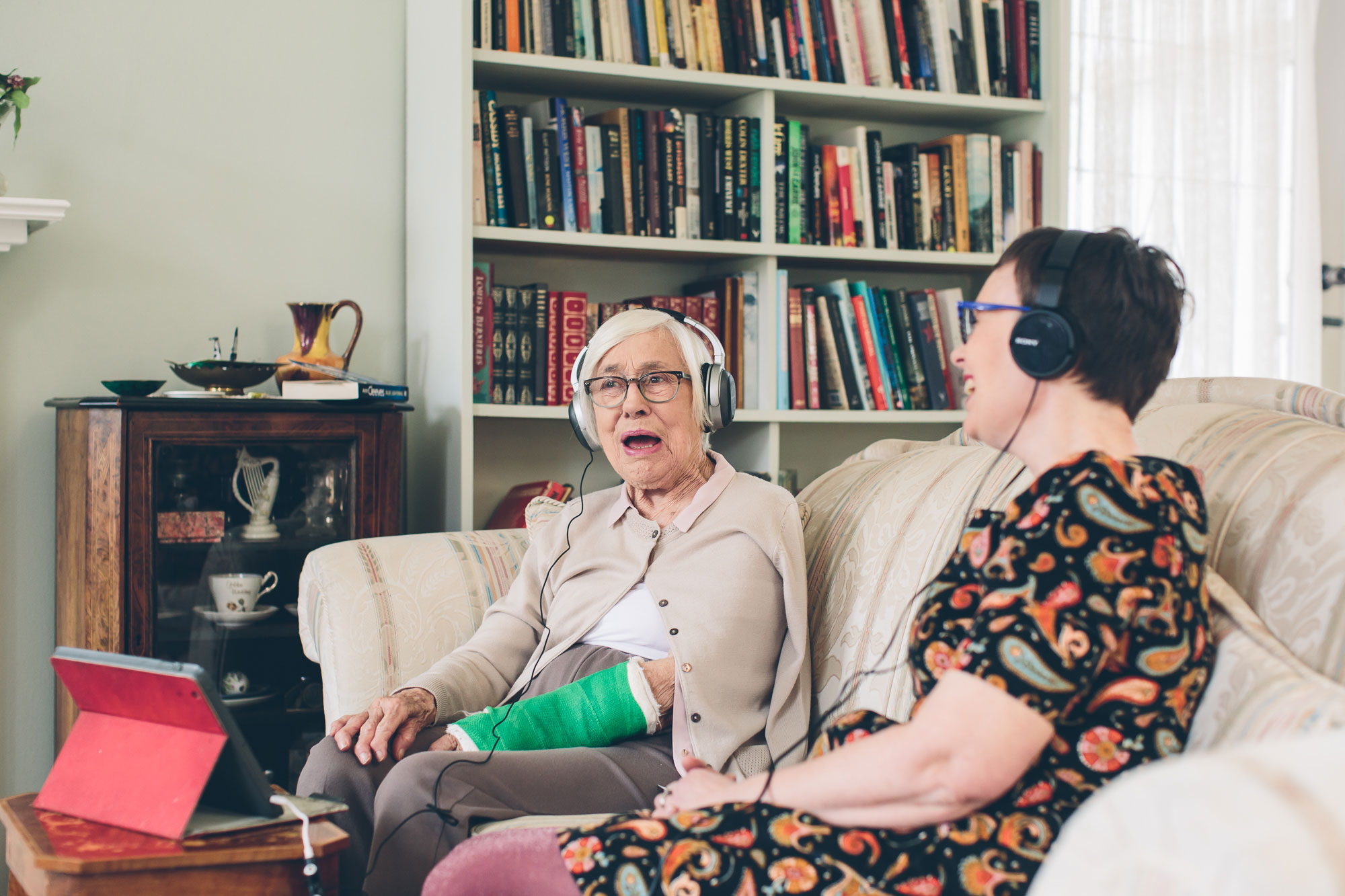 This free, two-hour workshop will show you how to capture a loved one's audio life story and personal history yourself, using a smartphone or a laptop.
We'll teach you how to ask the right questions so you can keep and share treasured stories and memories from loved ones with family, friends and future generations.
You'll be able to confidently prepare and create an audio recording capturing a personal life story, all on your own.
Workshop details
Date: Saturday 6 April, 2019
Time: 10am to 12pm
Venue: Museum of the Riverina Historic Council Chambers site, corner Baylis Street and Morrow Street, Wagga Wagga
Cost: Free. Bookings are essential through Eventbrite below.
The workshop has limited places to ensure a great experience for participants. Once places are full, a waitlist will be taken. With enough interest, we may run a second workshop.
What participants need to bring
Your audio recording device; a smartphone, a tablet or a laptop
If you have headphones and/or external microphones for your device, then bring it along. This is optional. A range of headphones and microphones will be supplied on the day.
Thoughts about your interview subject (it might be a loved one, or even yourself), why you want to interview them, and what stories you want recorded.
Workshop overview
Step 1: Set up your device to record audio
Set up your device to record audio using external podcast application or software; or your device's internal audio recording tools.
Set up any external microphone and headphones, if using.
Step 2: Learn how to interview
Conduct pre-interview research on your loved one (subject)
Set up the interview.
Make your subject comfortable and open to story sharing
Discuss of life story / personal history questioning techniques
Develop interview questions
Step 3: Your first life story interview
Conduct a short life story interview with a partner on your audio device.
Apply your recording and interviewing skills to gather one life anecdote from your partner and record it as an audio story.
Option to share your recorded audio life story with the group.
Book now
This workshop is presented by Dimity Brassil, founder of A Lasting Tale.