Stories About Hope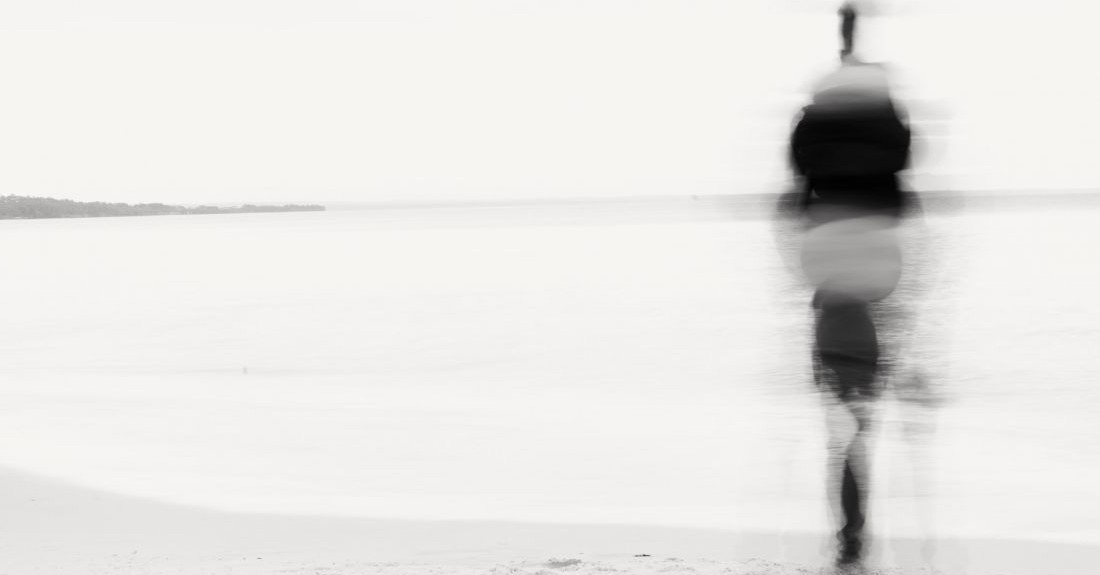 Image: Transition, Renee Dixson
Discover the untold stories of hope in Australia's refugee community in their words.
Stories About Hope explores the human dignity, identity and strength in people from refugee backgrounds through photography and short films.
This exhibition celebrates the courage and resilience of people who have undertaken diverse journeys to Australia throughout different points in history, and through their stories, prove that your past does not define you and can give you strength to move forward with confidence.
Stories About Hope are created and produced by Renee Dixson, the multidisciplinary artist from a refugee background.
The exhibition has an associated book available for purchase. Profits from book sales will be donated to organisations working with people seeking asylum.
Stories About Hope is on exhibition at the Museum of the Riverina's Historic Council Chambers site, 20 June to 12 August 2018.
---
Exhibition opening
After three successful exhibitions in NSW and Victoria, we now invite you to join us in Wagga Wagga to celebrate the exhibition opening at the Museum of the Riverina. The exhibition will be on show until Sunday 12 August.
The opening night will feature a screening of a 35min film about the project, and Q&A with Renee Dixson, the artist and producer, and Tina Dixson, one of the project participants.
When: 5.00pm for 5:30pm start, Wednesday 20 June 2018
Where: Museum of the Riverina Historic Council Chambers site, corner Baylis and Morrow Streets, Wagga Wagga
---
Workshop one
#FightRight: How to best support people from refugee backgrounds
Sometimes to welcome refugees sounds more like a slogan rather a concrete set of actions. Welcome should be about doing: doing justice, solidarity and holding together.
The unfair treatment by our government of people seeking asylum is only possible because of an ongoing language of abuse that is designed to dehumanise and degrade, while erasing refugee perspectives. There's an urgent need to cut through negative rhetoric, and shape a new conversation in Australia: starting by elevating the perspectives, opinions and untold stories of Australia's refugee community in their words.
It is time for people with lived experience of seeking asylum to be at the heart of advocacy.
Join this unique discussion facilitated by Tina Dixson, a human rights activist, who sought asylum in Australia in 2012.
#FightRight gives participants practical pointers on how they can turn their good intentions into meaningful help. From art, journalism and to community support, #FightRight will equip you with the unique knowledge derived from both lived and professional experience. The workshop will teach you what should 'to welcome refugees' really mean.
Tickets for this workshop are strictly limited with places capped at 20 to ensure an intimate, in-depth atmosphere for discussion.
When: 5:00 for 5:30pm, Thursday 21 June 2018
Where: Museum of the Riverina Historic Council Chambers site, corner Baylis and Morrow Streets, Wagga Wagga
Cost: $15 + booking fee
---
Workshop two
Being queer and a refugee
Currently, there are 70+ countries in the world criminalising LGBTIQ relationships with the possible death penalty in 7 countries. For LGBTIQ people in those countries their life is often about survival and often the only way to survive is to run for life. The 1951 Refugee Convention enables them to seek asylum when they are facing persecution on the grounds of their sexual orientation or gender identity. The question is whether the international protection mechanisms does guarantee an easy pathway to safety.
In Australia, a debate about the LGBTIQ people seeking asylum or refugees has some dominant narratives. Firstly, we always talking about the past persecution of LGBTIQ people in their countries missing the discussion about the available support in Australia. Secondly, it is generally focused around the way immigration officials review their cases, credibility issues etc. Lastly, we are talking about offshore detention and not the situation in Australia.
All of these debates are unquestionably important. We must know and fight to prevent and end the gross human rights violations that are happening around the world to our queer brothers and sisters. By the same token it is important to hold the Home Affairs accountable to provide a fair and just process for people to seek asylum. The last include a broader policy change in relation to the right to seek asylum, ending to detention especially offshore that punishes people based on the mode of their arrival and ensuring that people like LGBTIQ that are already in vulnerable situations are not placed in them again when detained.
However, when we are only focusing on those narratives, we are risking to miss a bigger picture. Where are LGBTIQ refugees in Australia? Which community do they fit in and belong? Does it get better with time? Does Australia feel like home? What can we as a community/society do to make it feel like one?
Often LGBTIQ people from refugee background remain invisible and isolated without having a community to belong to. On the one hand, refugee or ethnic community can be homophobic, and on the other, racism and xenophobia can prevent from belonging to the LGBTIQ community. For many LGBTIQ people from refugee backgrounds experience survival guilt and shame to be able to be a part of the LGBTIQ community.
There is an urgent need for more diverse and intersectional discussion about how we can build the bridges and bridge the gaps for LGBTIQ people who found their safety and new home in Australia.
When: 5:00 for 5:30pm, Friday 22 June 2018
Where: Museum of the Riverina Historic Council Chambers site, corner Baylis and Morrow Streets, Wagga Wagga
Cost: $15 + booking fee