School Holidays at the Museum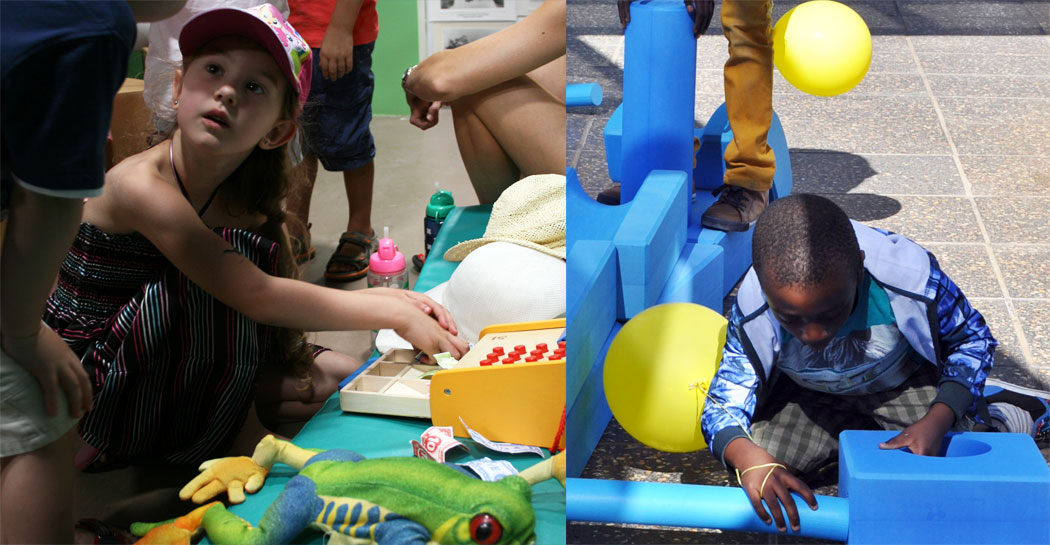 The Museum is open every day during the school holidays except Christmas Day and Mondays. You can find out more about our locations and opening hours here.
Historic Council Chambers Site
Rock a Costume
Get in the spirit of the Stagelights Exhibition with dress up costumes and props to help little imaginations run wild!
All summer holidays in the Historic Council Chambers. Suitable for ages 2 – 12.
The Big Blocks
What would you do if your lego got supersized?
Build fantastical contraptions, mechanical wonders and structural behemoths with our ginormous collection of building blocks.
All summer holidays in the Historic Council Chambers. Suitable for ages 2-12.
Centre Stage Drama Workshops
To coincide with the exhibition Stagelights: 160 years of Wagga Theatre, the Museum of the Riverina is offering half day and full day drama workshops for young people aged 10 - 16. Click here to find out more.
Botanic Gardens site
Kidzone
Lose yourself in a world of dress-ups, puzzles, puppets, books, games and activities.
Kidzone is a dedicated discovery space for children aged 0-12. There are activities to help children explore, inquire and have fun. Open 6 days a week.
Museum Balcony
Fancy a cuppa while the kids play in Kidzone?
With recycled pallet vertical gardens, heirloom plants, child's play area and comfortable seating, the Museum Balcony is a haven with magnificent views over our fair city.
Tea, coffee and bottled water is available for a small donation. Relax and enjoy a cuppa or a cold drink with a breathtaking view.
Situated within the Museum of the Riverina's Botanic Gardens site, the Museum balcony is a beautiful place to bring out of town visitors and just a short walk from the zoo and the Botanic Gardens.
History Bites: Sweet Treats Workshop!
Step back in time and squeeze, pour, mix and then taste natural lemonade the way grandma would make it! Then learn how to make one of the most delicious olden-days treats called Junket. Participants will learn something new and get to enjoy some delicious, old-fashioned summer treats. For ages 5 and up.
Find out more and register here!
Want more?
there are so many fantastic activities for kids and families throughout the summer holidays. Download the City of Wagga Wagga's School Holidays Activities Guide now to plan your summer!