Sporting Hall of Fame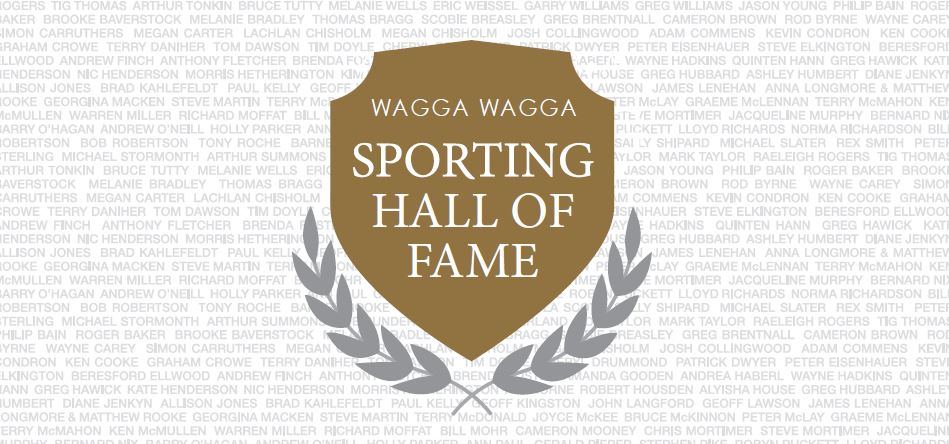 The Sporting Hall of Fame houses iconic objects from Australian Sporting History, including uniforms and equipment used by the Wagga's leading athletes including Michael Slater, Steve Mortimer, Sally Shipard and Paul Kelly.
The Sporting Hall of Fame is on permanent display at the Museum of the Riverina's Botanic Gardens site.
History
In 1993 the Wagga Wagga City Council established a Sporting Hall of Fame to recognise the outstanding achievement of Wagga Wagga athletes who have reached the highest level of their chosen sport. The development guidelines and the nominations have been overseen by Council, Wagga Wagga Sports and Recreation Facilities Council, and representatives from New South Wales Department of Sport and Recreation.
The valuable contribution the nominee has made to both his or her chosen sport, and to the City of Wagga Wagga, is recognised by acceptance into the Sporting Hall of Fame.
Wagga Wagga is proud of its first-class sporting and recreational facilities. These, coupled with a very high level of community support in running the numerous sports bodies in the City, provide an excellent base for sports people to establish their careers in their chosen sport.
As you browse through the site, you will see why Wagga Wagga is known as the "City of Good Sports".